[SHICKEN] Tikka Kebab Skewers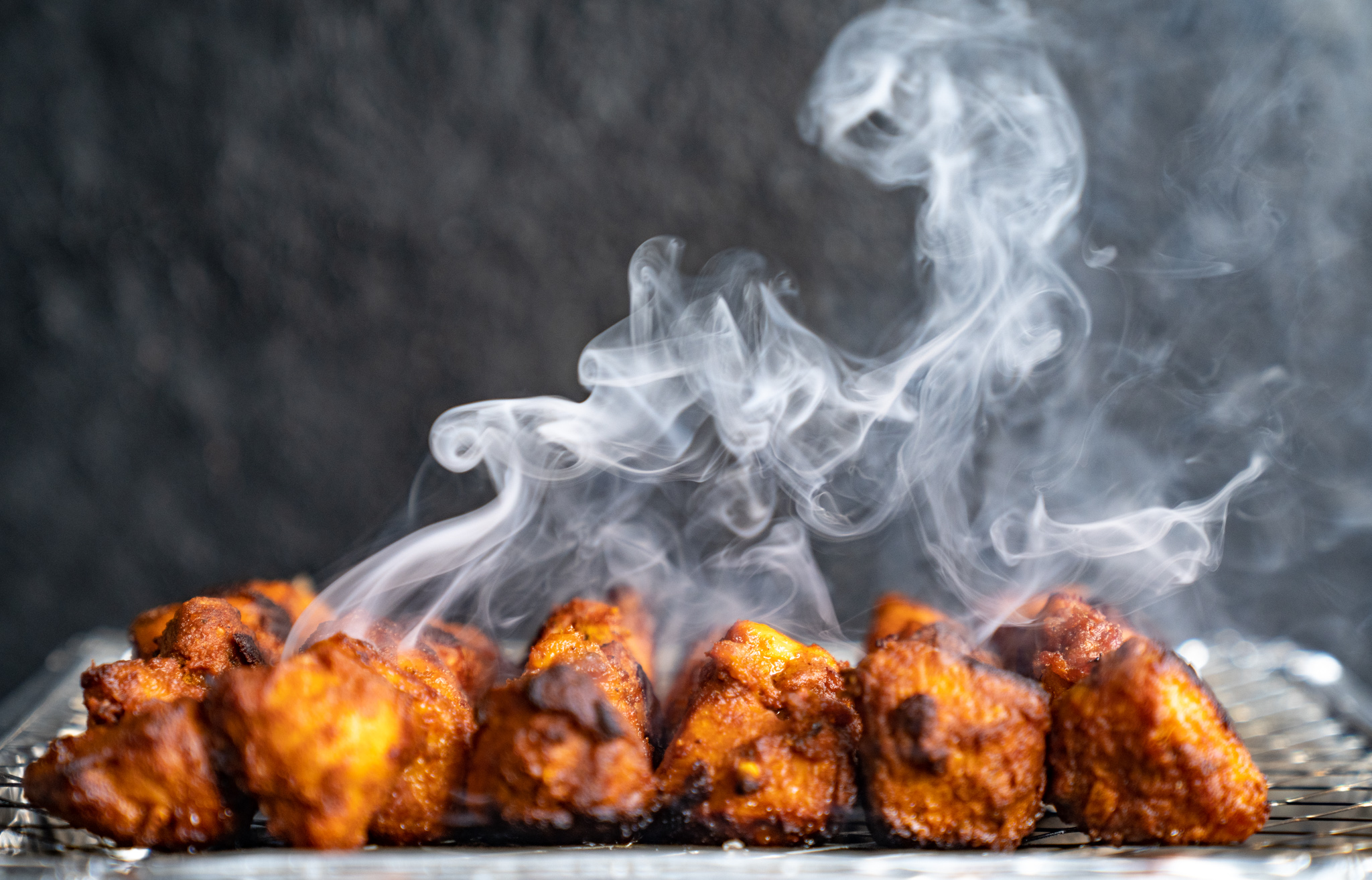 Our chefs start by marinating our [SHICKEN] pieces in a vegan yogurt and our tikka spice mix marinade, this is left for 24 hours in the chiller so the [SHICKEN] pieces are completely coated by the marinade. The combination of our [SHICKEN] pieces and our traditional vegan tikka marinade makes the perfect Tikka Kebabs. Finally we pack them into our sugarcane pulp biodegradable packaging.

Summer BBQ's will never be the same, simply pop our Tikka Kebabs in the oven or cook them on the BBQ to add that charcoal cooked taste and flavour.