[SHICKEN] Tikka Masala Curry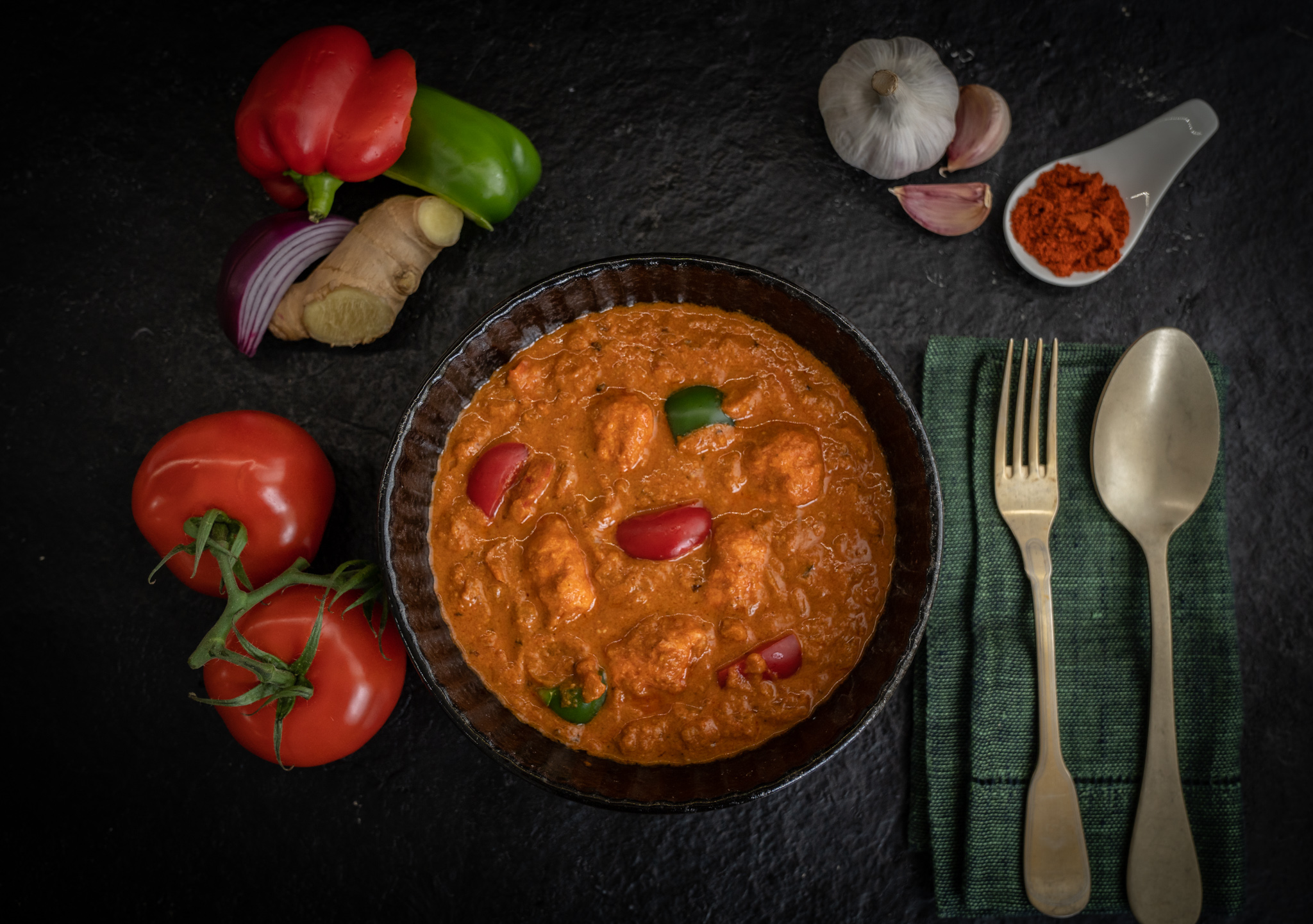 Nobody truly knows where the famous chicken tikka masala dish originated from. Some argue that it originated from the 5 star hotels in Mumbai and Delhi, where as others argue that the origins of this dish truly lie in the famous curry houses in the curry mile streets of Birmingham and Glasgow. I don't think we will ever discover the real truth.
Our [SHICKEN] vegan chicken tikka masala is made with love and passion, our chefs have worked extremely hard to use vegan equivalent ingredients that would normally be used in a traditional chicken tikka masala.
Our chefs started by marinating our [SHICKEN] pieces in a vegan yogurt and tikka spice mix marinade, this is left for several hours in the chiller so the [SHICKEN] pieces are completely coated by the marinade. The pieces are then smothered with our creamy rich Tikka Masala curry sauce and finally packed into our sugarcane pulp biodegradable packaging, no plastic in sight...