Smoked Streaky Bacon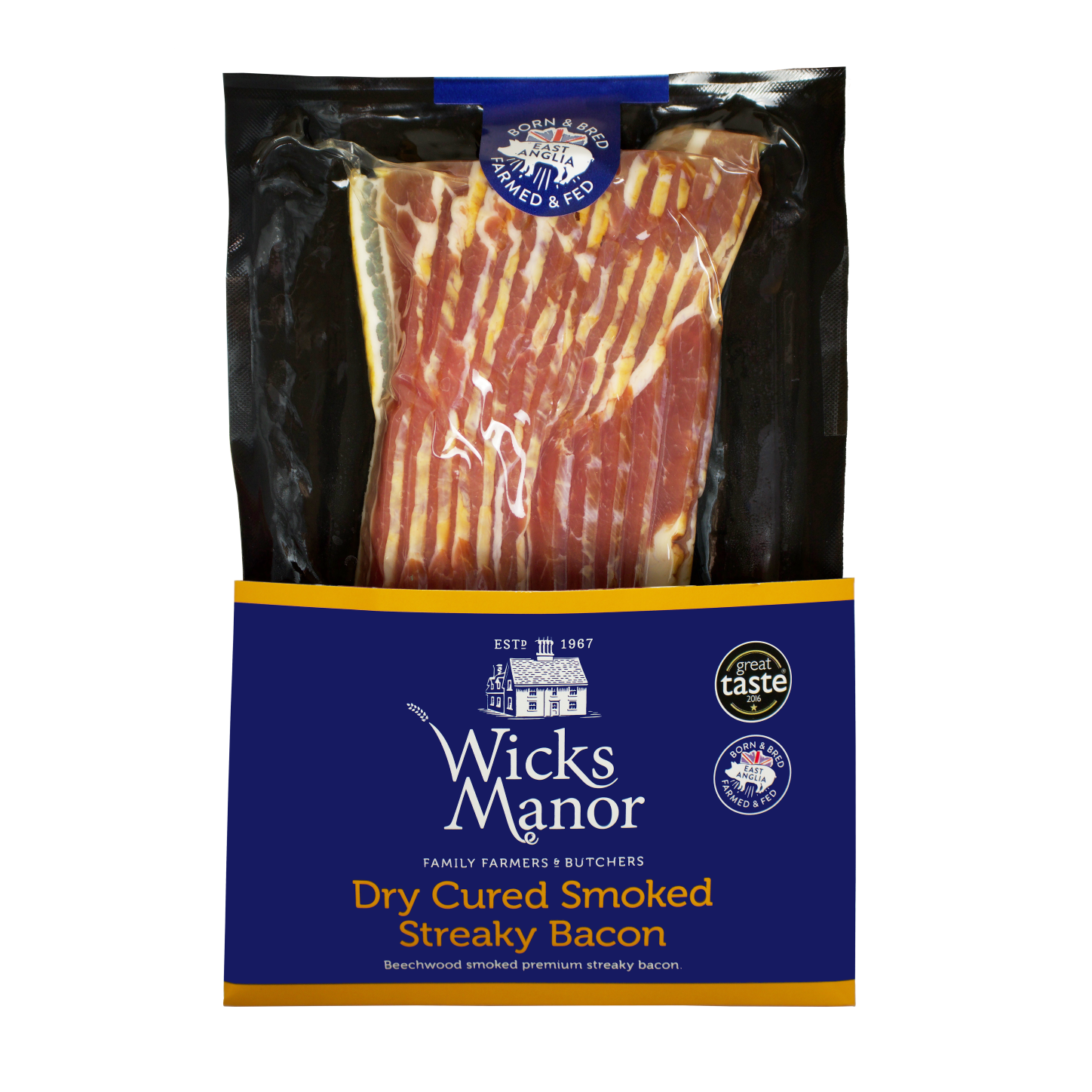 This tasty smoked streaky bacon is dry cured by hand and smoked over beechwood chippings in our farm smokehouse and butchery for a truly delicious, succulent flavour. Beechwood smoked & dry cured on the farm.
Our bacon comes in retail packs (shown in picture) and bulk packs, we can also slice to your preferred thickness. If you cannot find what you are looking for, please talk to us about your requirements.