SoDelishUs® High Protein Fusilli Dried Pasta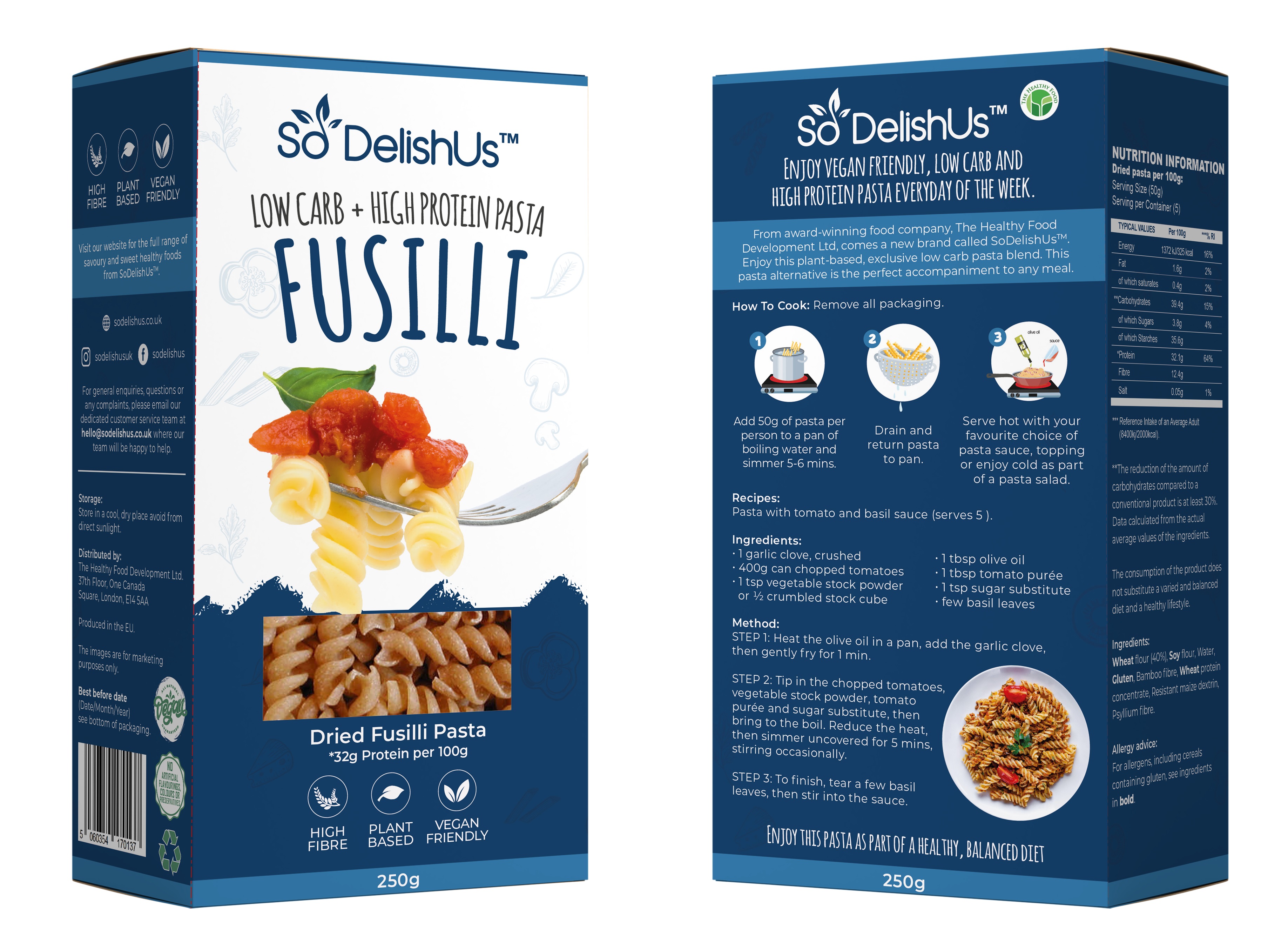 Enjoy high protein, low carb, high fibre, plant-based dried fusilli pasta. 194% More Protein | 44% Less Carbs | 232% More Fibre *All above than other conventional dried pasta.
Our exclusive low carb, high protein Fusilli dried pasta blend brings taste and texture together to put a smile on your face. You'll find yourself saying, "Delicious!" whether you have it plain, or with tomato and basil, tuna and sweetcorn, as part of a pasta salad and more. Our 250g box is enough for 8 servings.