SoDelishUs® Low Carb Flour Mix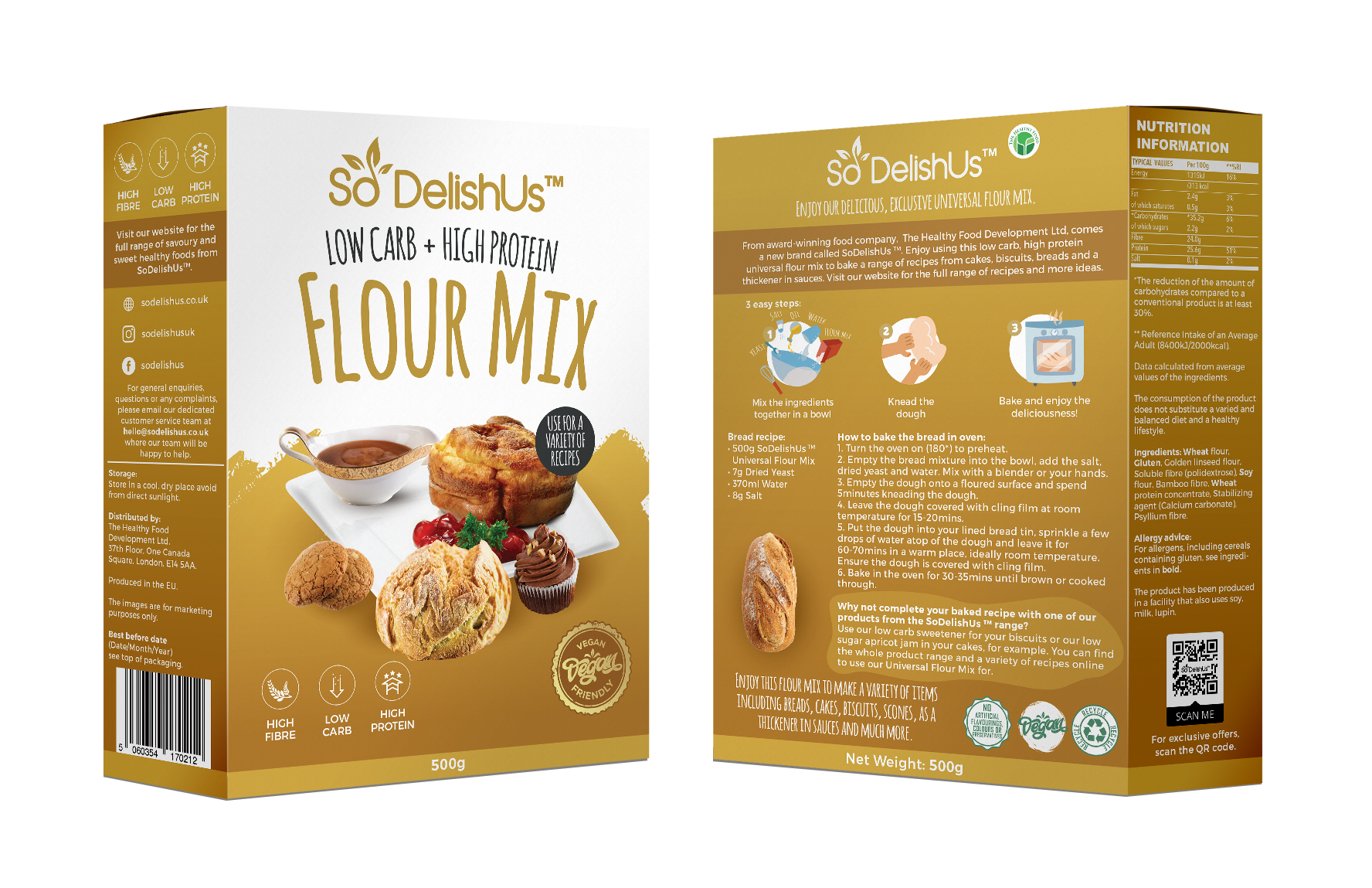 Imagine having a flour that covers all bases; this is what we have created.
Whether you're new to baking or a baking oracle, the SoDelishUs™ Flour Mix is a must have. Our high-fibre, high protein, low carb, vegan blend means you can enjoy daily as part of your healthy lifestyle. Great for scones, cakes, biscuits, as a thickener in gravy, dusting on baked goods and more. Our 500g Flour Mix Our Flour Mix will become your handy friend in the cupboard.
Categories
Bakery
Ingredients
Prepared Food