Soul - Bring home the real taste of India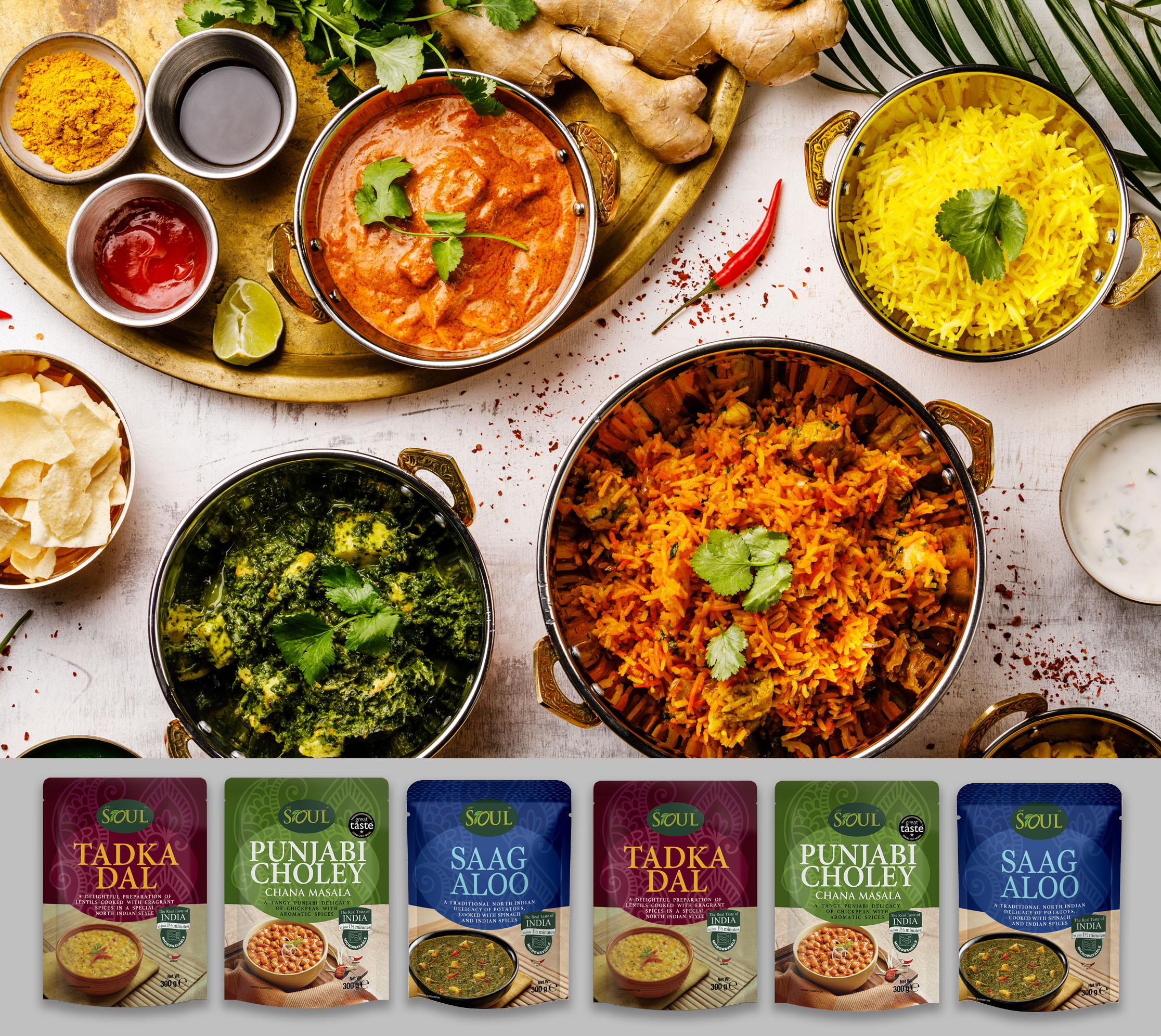 Soul is an award-winning brand that brings you the real taste of Indian cuisine made with authentic spices. Our master chefs have perfected the art of these authentic recipes.
These delicious cuisines are made by choosing the finest ingredients whilst being suitable for vegetarians and vegans. Soul does not use any artificial flavourings, colours or preservatives which make it the ideal for living a healthy lifestyle.
Soul's ready-to-heat products are microwavable and ready to eat in a 1½ minutes. 67% of UK consumers say world foods are seen as a fun way to "travel through food" and 19% of consumers eat Indian food once or more every week.