Startuper's Smoothies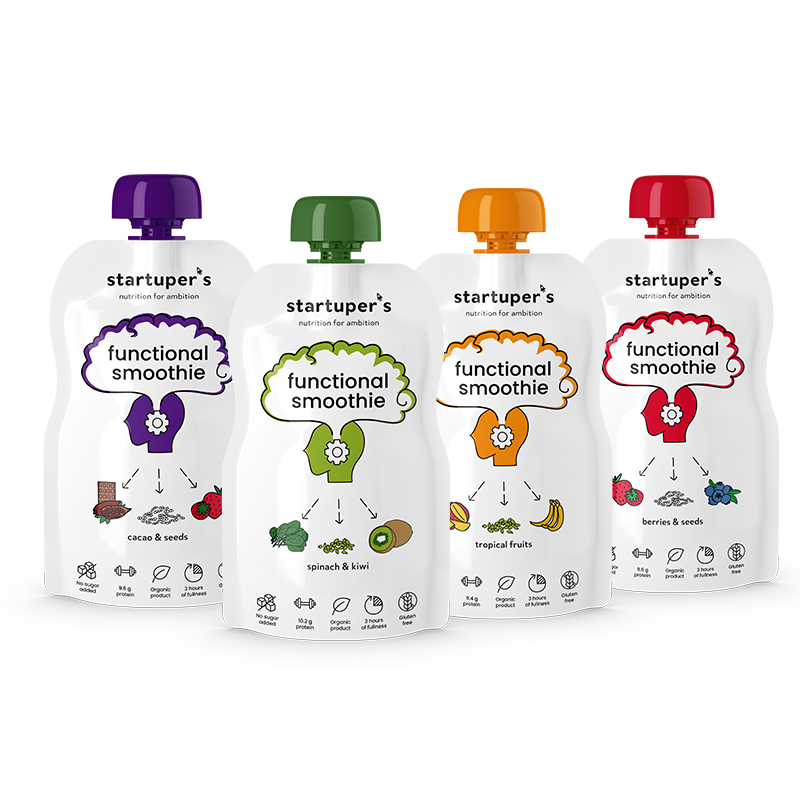 Startuper's Smoothies is a healthy and organic smoothie manufacturer and food supplement distributor based in Lithuania.
We produce innovative smoothies, whose recipes are scientific-based. Our production smoothies are:
Fruit and seed based;
Filled with 74+ ConcenTrace ionic minerals, such as magnesium, zinc, calcium etc.;
Filled with natural fiber and protein.
Smoothies act as a perfect meal replacement for consumers whose priorities in diet is healthy, convenient, and fast food.
Our mission is to change the way consumers see and perceive words "fast food".