Sunflower Oil THE KING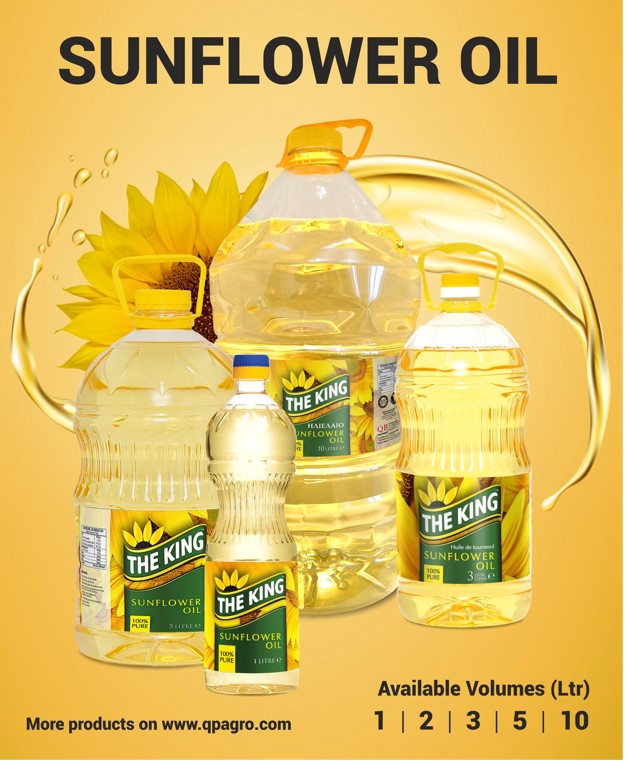 • THE KING SUNFLOWER OIL is produced in Ukraine, which is the world's leading producer and exporter of sunflower oil. The product is naturally enriched with vitamins E, A, D, K, group B, omega 6, minerals and antioxidants.
• It is 100% pure, NON-GMO, trans fat free and no palm oil mixed in.
• Premium quality.
• Suitable for vegetarians.
• Thanks to its highest level of purification and refinement, The King refined sunflower oil has neutral odour and taste and is traditionally used for frying and long-time cooking, as this type of oil is free from any substances that are unwanted during heating.
• It is made of sunflower seeds passing most stringent laboratory inspection, while our modern process technology and highly-skilled operating personnel ensure its perfect quality attested by FSS? certificate.