Thai Taste - Authentic Thai Meal Kits, Store Cupboard Essentials & Specialist Asian Ingredients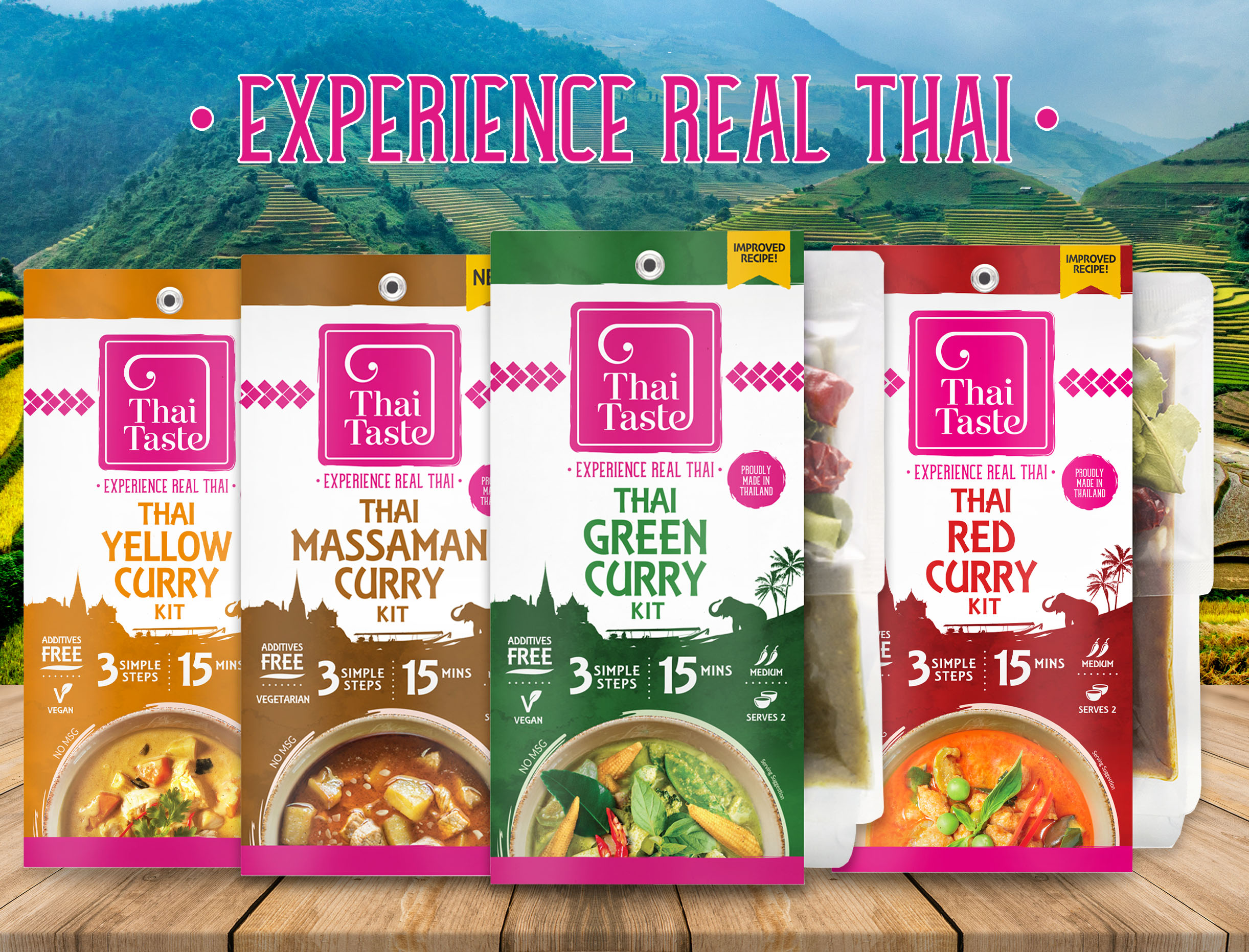 Thai Taste is all about authenticity, and it prides itself on giving UK shoppers the Real Thai Experience. Made with no artificial ingredients, flavours are fresh and delicious, colours are lively, and the recently redesigned packs confidently reflect the vibrancy of Thailand and its cuisine.
The purpose of the Thai Taste brand is to help shoppers embrace Thai cuisine. It takes shoppers on a culinary journey, helping them create authentic Thai flavours every time – whether they are novices or skilled home chefs.
Products include quick and easy Meal Kits for the time-poor or those new to Thai cooking – with step-by-step instructions. There are also store-cupboard essentials for home cooks who like to prepare meals from scratch.