The Original Black Garlic Peeled Black Garlic Cloves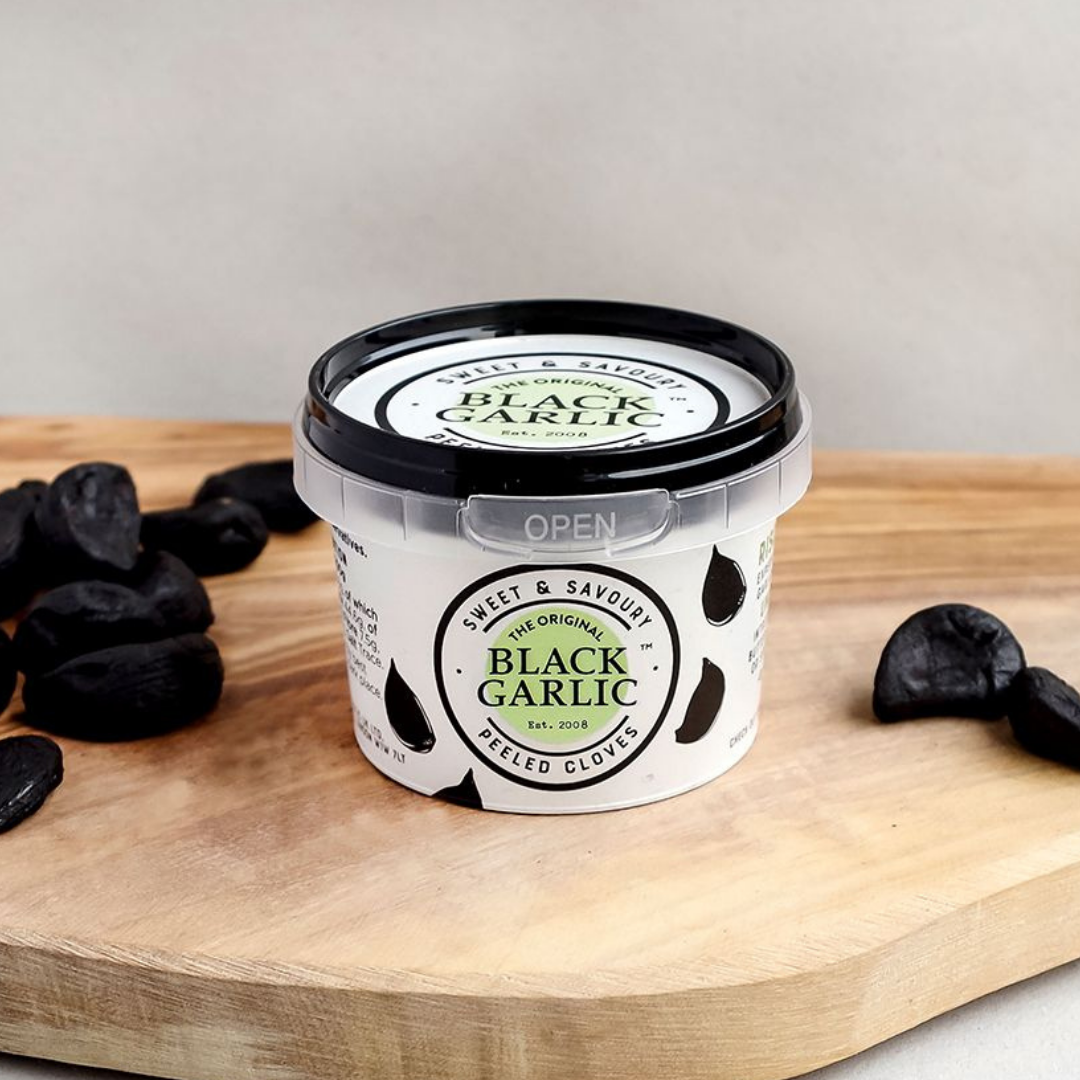 Our soft Black Garlic cloves are the essence of umami, adding depth and next day richness to any dish or a delicious treat as a healthy snack.
No additives, no preservatives just 100% Black Garlic magic with twice the
antioxidants of white garlic (and none of the after-smell!).