The Sussex Crisp Co. Romney Marsh Lamb with Rosemary & Garlic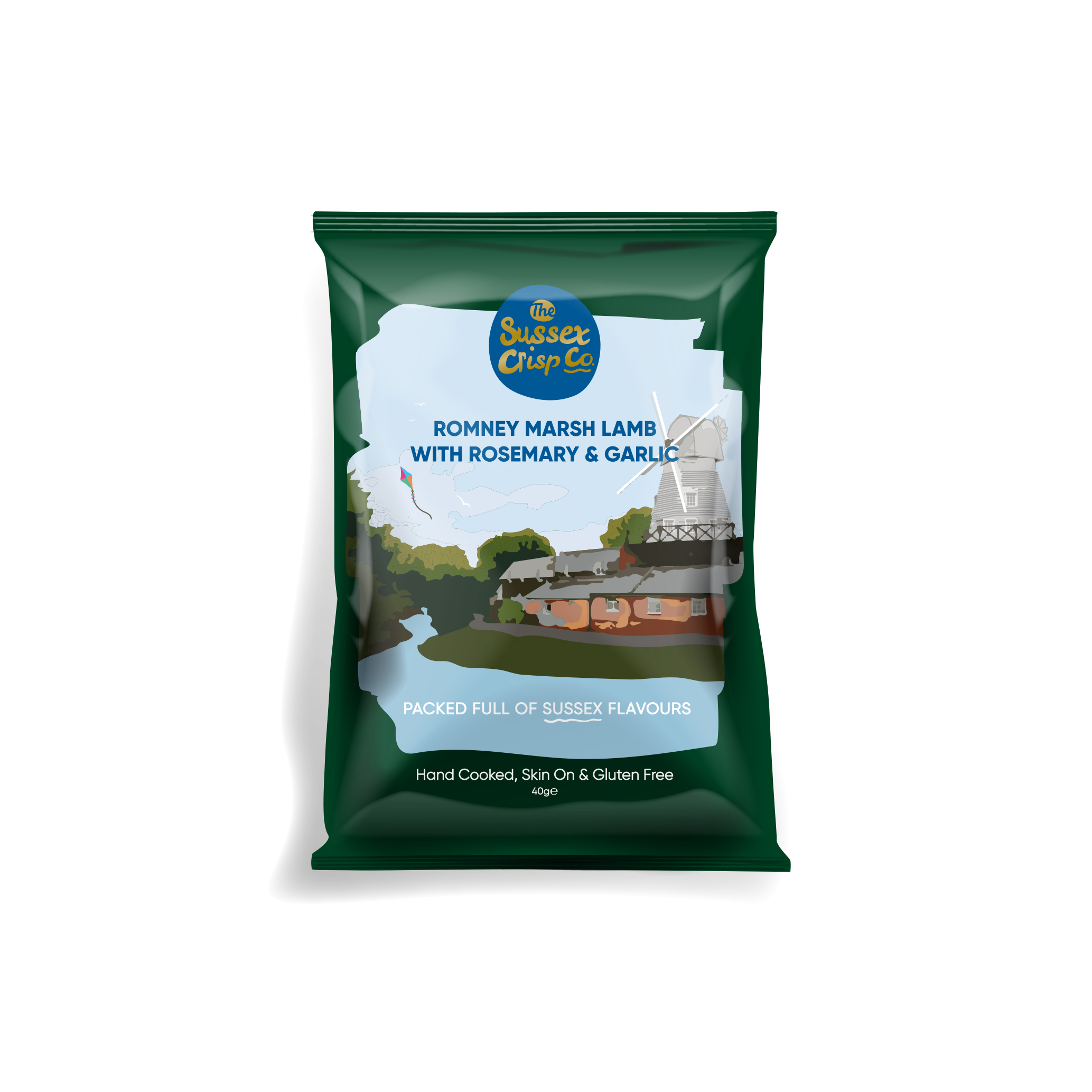 Lamb Crisps with Rosemary & Garlic. Made from top-quality British potatoes. Hand-cooked in small batches with the skin left on then packed with flavours sourced from the finest local food producers. Gluten free. No additives or hydrogenated fats.
Ingredients: Potatoes, Sunflower Oil, Romney Marsh Lamb, Rice Flour, Garlic Powder, Onion Powder, Salt, Yeast Powder, Natural Flavouring, Yeast Extract Powder, Sugar, Herb (Rosemary, Parsley), Spice (Cumin).