The Sussex Crisp Co. Yellowcoate Cider Vinegar & Sea Salt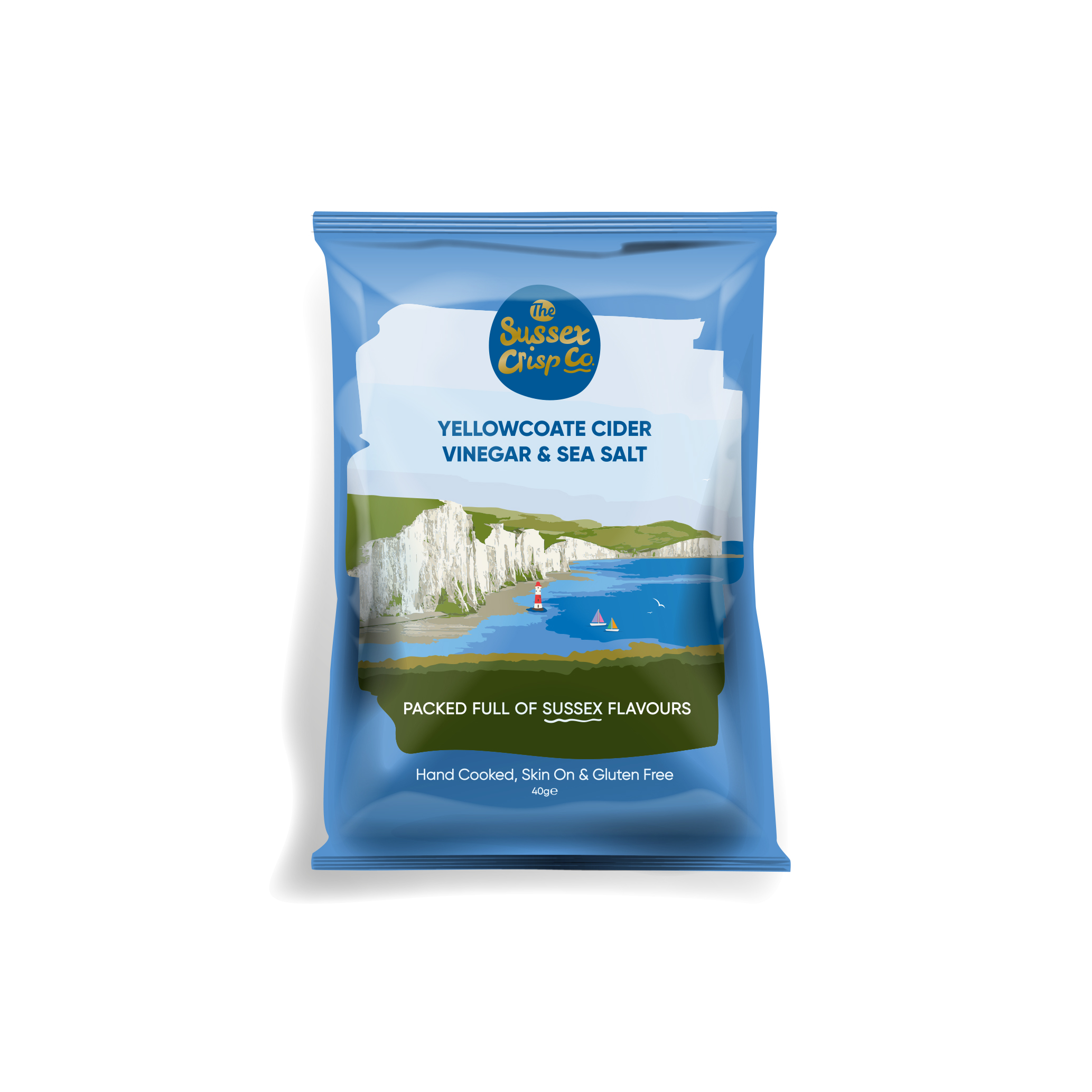 Cider Vinegar & Sea Salt Crisps. Made from top-quality British potatoes. Hand-cooked in small batches with the skin left on then packed with flavours sourced from the finest local food producers. Gluten free. No additives or hydrogenated fats. Vegan. Vegetarian Society Approved.
Potatoes, Sunflower Oil, Yellowcoate Cider Vinegar Powder, Rice Flour, Sea Salt, Natural Flavouring, Suffolk Cider Vinegar Powder, Citric Acid, Sugar, Salt.