Tierra Hermosa with Cacao Nibs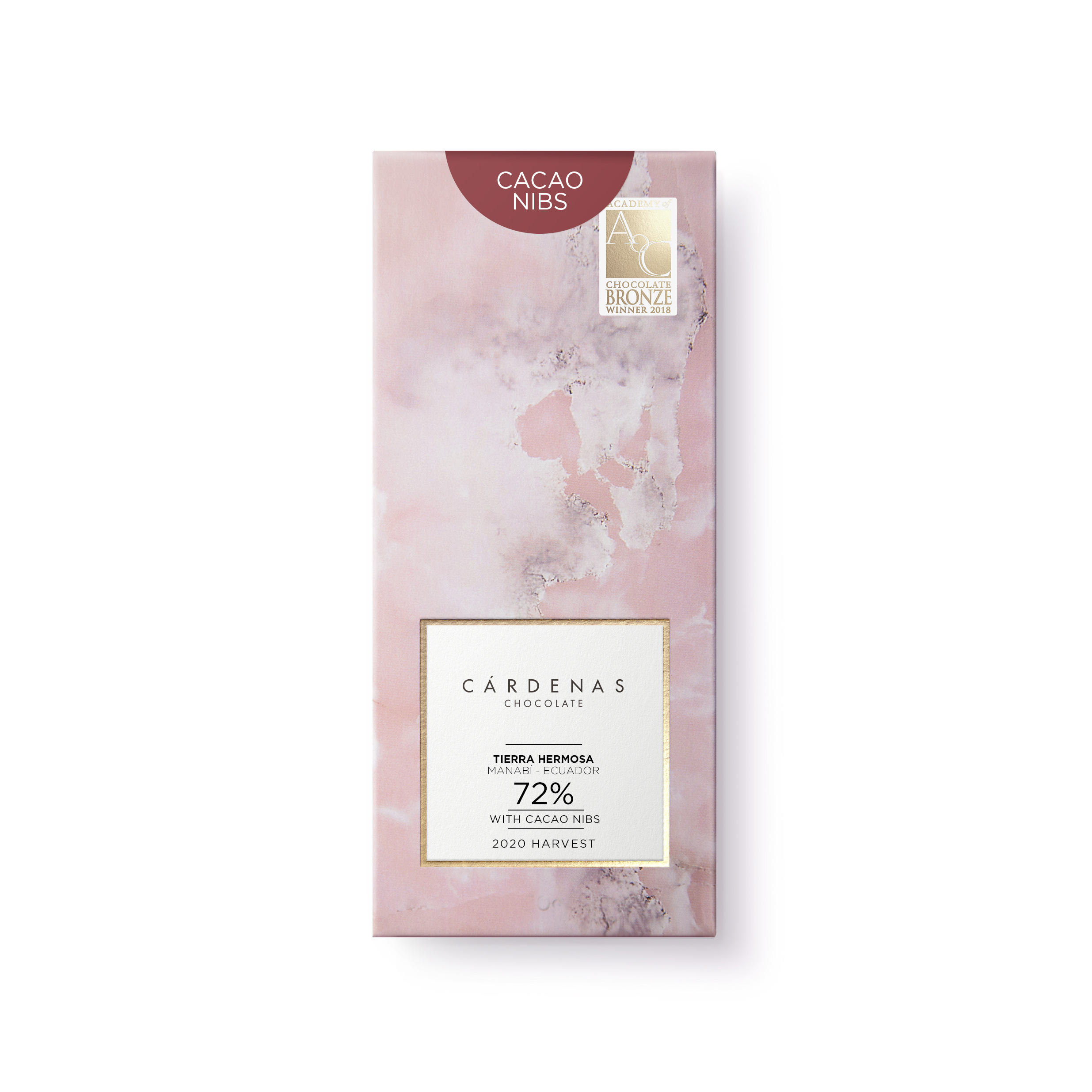 72%. London Academy of Chocolate Award Winner 2018. Enjoy the sophisticated floral, fruity, nutty and caramel nuances of Nacional cacao. Intoxicating dark chocolate named "Tierra Hermosa" (Beautiful Land) after its origin Manabí, Ecuador; it's our signature chocolate. In addition to its unique flavour, this chocolate has many symbols: it evokes heritage, femininity, delicacy, resilience, provenance.
You will adore the intensity of the cacao nibs!
Ingredients:
Nacional cacao beans, cacao butter, sugar cane. Vegan, dairy-free. May contain traces of peanuts, nuts, soy, milk.