Tierra Hermosa with Mango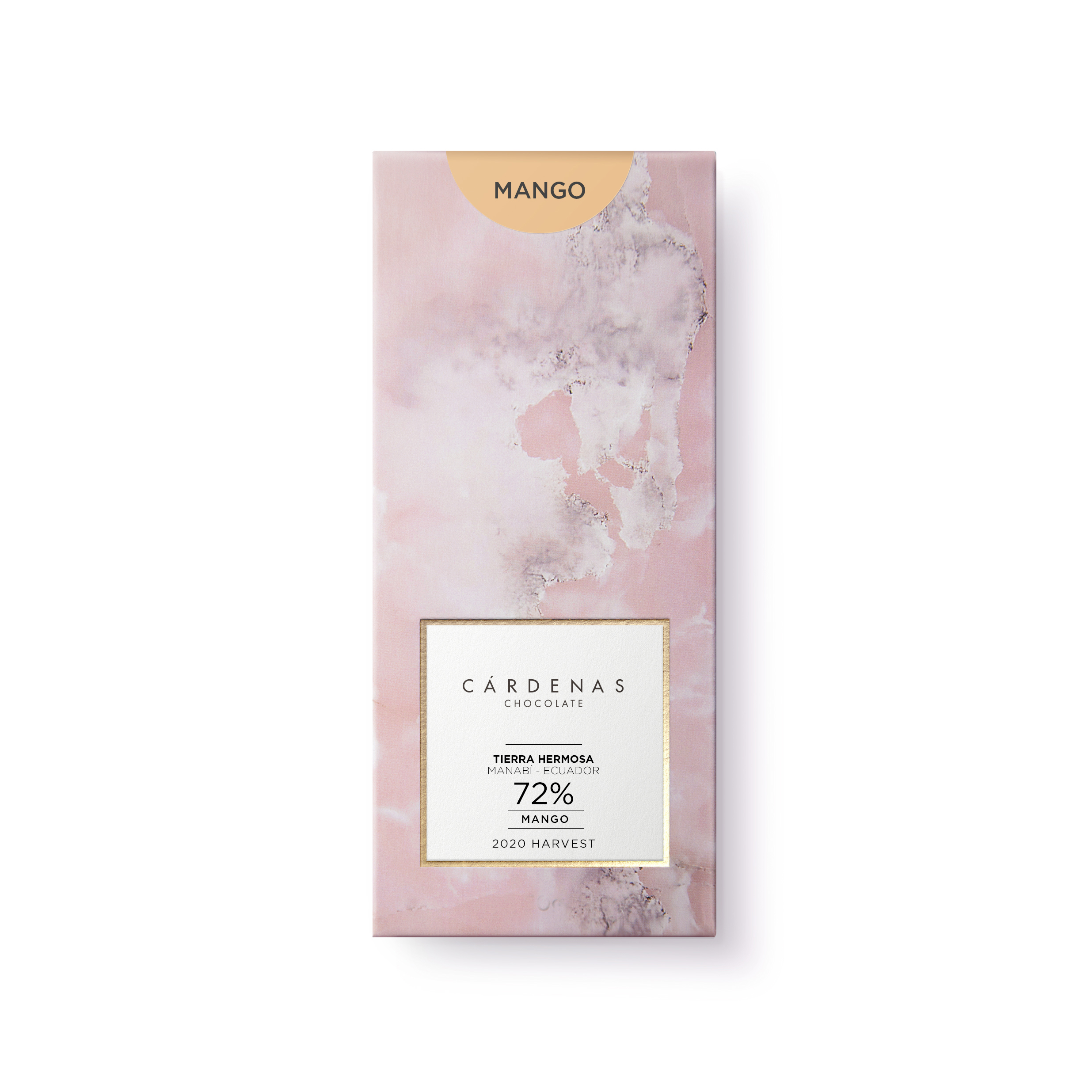 A limited-edition chocolate bar. This unique Arriba Nacional single-origin Manabí, Ecuador has been crafted into delectable dark chocolate. It's perfumed and sprinkled with luscious mango that grows in the tropics of Ecuador. Enjoy it on a sunny day, ideally with a Reisling or white wine.
Ingredients:
Arriba Nacional cacao beans, cacao butter, sugar cane, dehydrated mango. Vegan, dairy-free. May contain traces of peanuts, nuts, soy, milk.