Tierra Hermosa with Orange & Ginger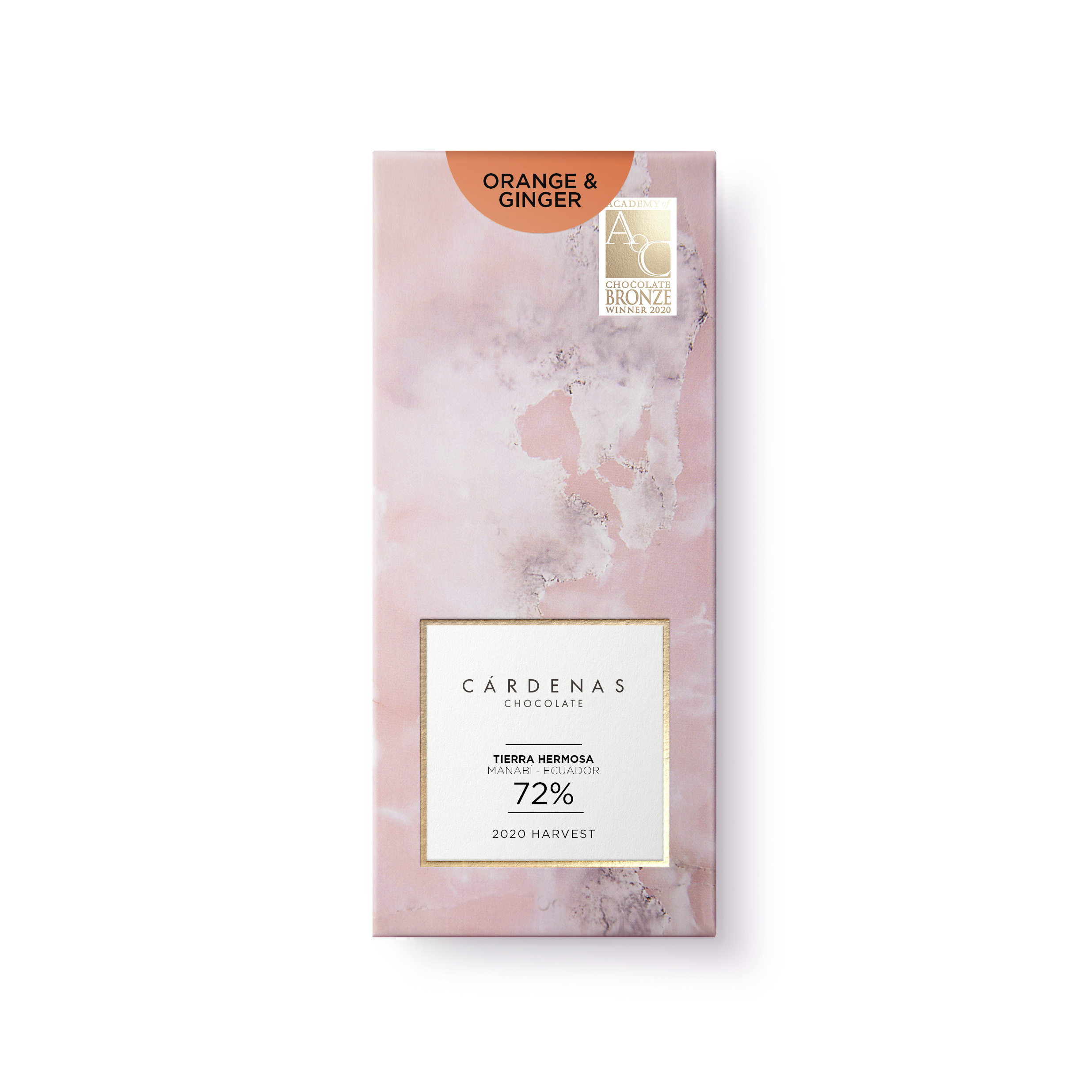 London Academy of Chocolate award-winning 2020. Delicate and rich. Crystalised pieces of natural ginger and orange peel deliciously blended with our signature chocolate Tierra Hermosa 72% from Manabí, Ecuador. All made by hand. Enjoy its sophisticated flavours with a glass of rose wine.
Ingredients:
Arriba Nacional cacao beans, cacao butter, sugar cane, crystalised ginger and orange peel. Vegan, dairy-free. May contain traces of peanuts, nuts, soy, milk.