Uncle Joe's Seasonal Range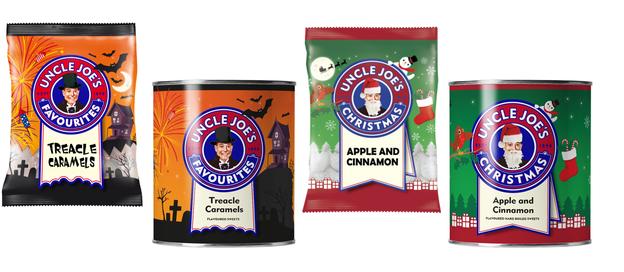 SEASONAL Halloween / Bonfire Night and Christmas packs are designed to target the ever increasing seasonal events.
Our two most popular flavours are Treacle Caramels and Apple & Cinnamon.

We have the creativity and ability to develop pretty much any new flavour.
We have been working on flavours such as Caramelised Toffee Apple, Spiced Pumpkin, Mulled Wine, Cherry Rudolph Noses, Christmas Pudding to name a few.