WHITE PUDDING WITH DUCK FOIE GRAS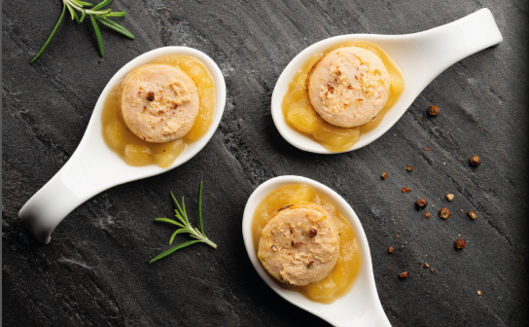 After the truffled white pudding, we experimented with substituting our foie gras for the truffle and discovered a real treat.
Serve it with champagne or a sweet white wine as an aperitif, as a starter, or as a main course, garnished with applesauce.
Perfect for the holiday season or any time you want a treat.