Wild Garlic and Peppercorn Mill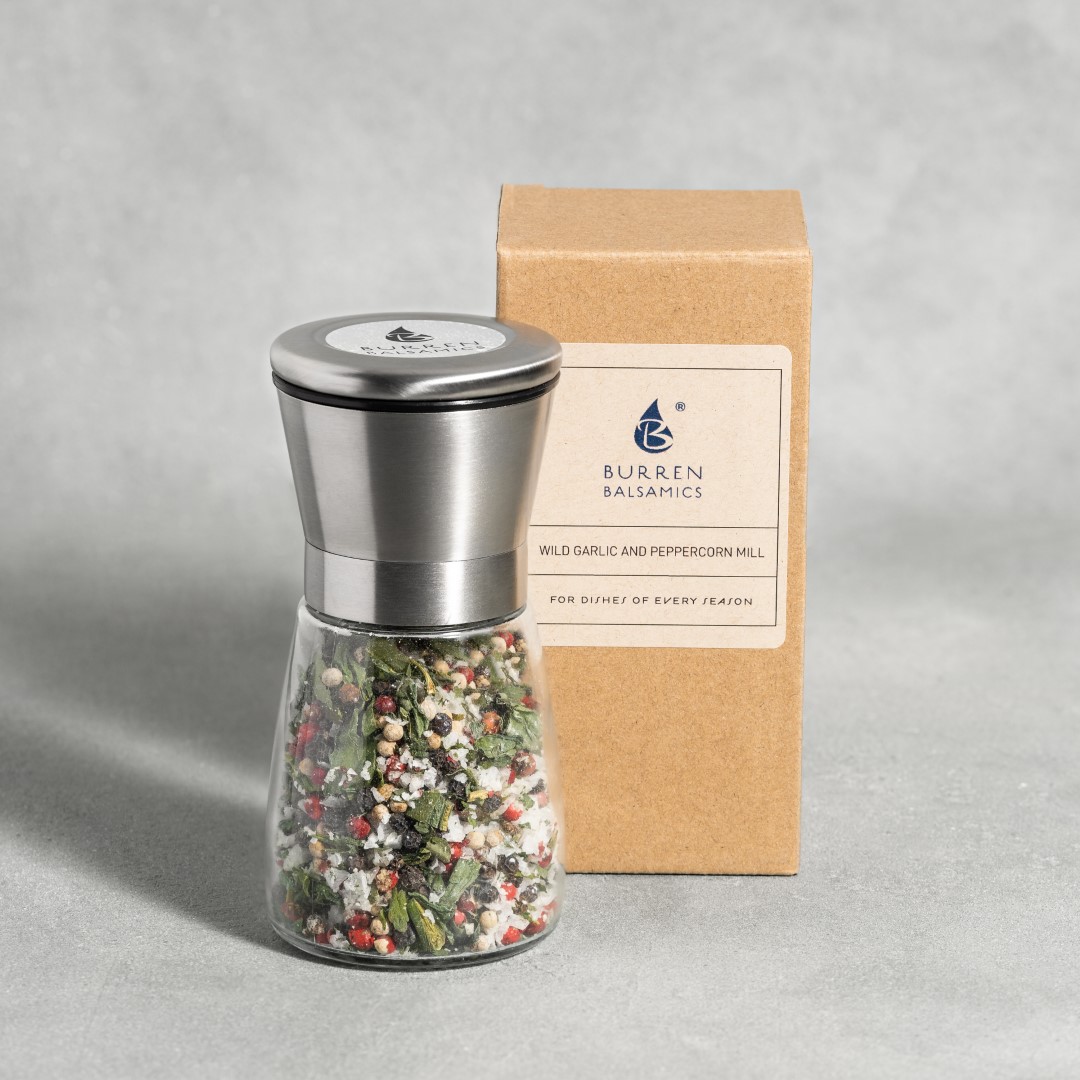 The Wild Garlic and Peppercorn Mill is the perfect addition to dishes of every season. A carefully crafted blend of foraged wild garlic leaves, Maldon sea salt and various peppercorns, beautifully presented in a glass and stainless steel grinder.
Place on your dining table as the final seasoning for any savoury dish; or use it while cooking to add gentle flavours of wild garlic, salt and pepper.
The perfect gift for a foodie or someone who likes to host dinner parties!

Refills available.