Yumma Candy - Coladas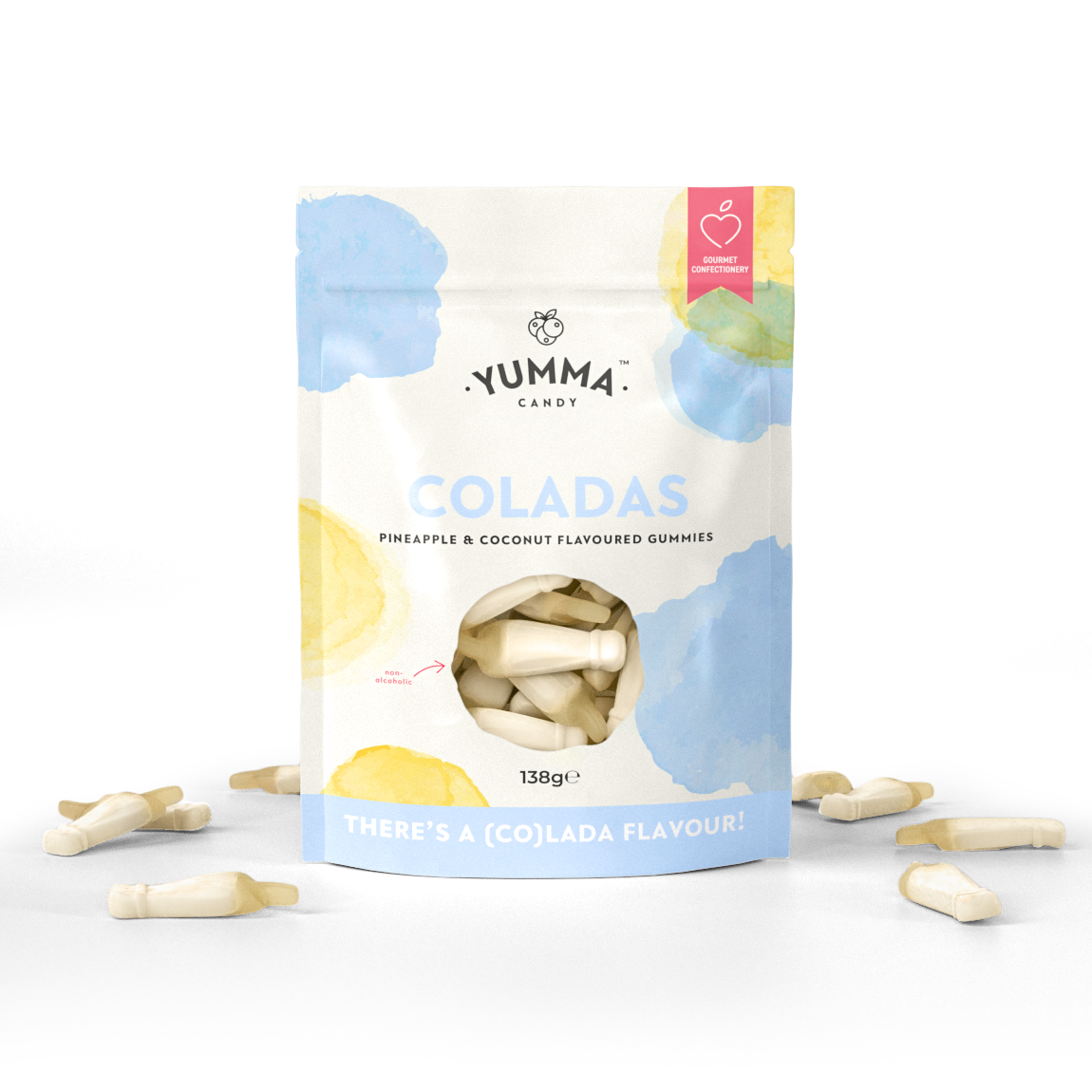 ???? COLADAS SWEETS: The perfect blend of coconut & pineapple, brining that dreamy feeling of the iconic Caribbean cocktail in your mouth.
?? NON-ALCOHOLIC: Any excuse not to share these, right? Oops! We've not made this easy for you - They are indeed non-alcoholic and available to those under 18 to enjoy.
?? GLUTEN FREE: All our sweets are gluten free, from the raw ingredients right up to the facility they're packed in. We're grateful that this is possible without making any compromise on flavour and experience.
?? SUSTAINABLE PALM OIL: Our journey towards being palm oil free, you've go to start somewhere and that's why we've opted for a sustainable source of it.
#ITSYUMMA: We're building this brand with motive to re-define the sweets isle, I think you'll agree on the first bite!