Yumma Candy - Peachies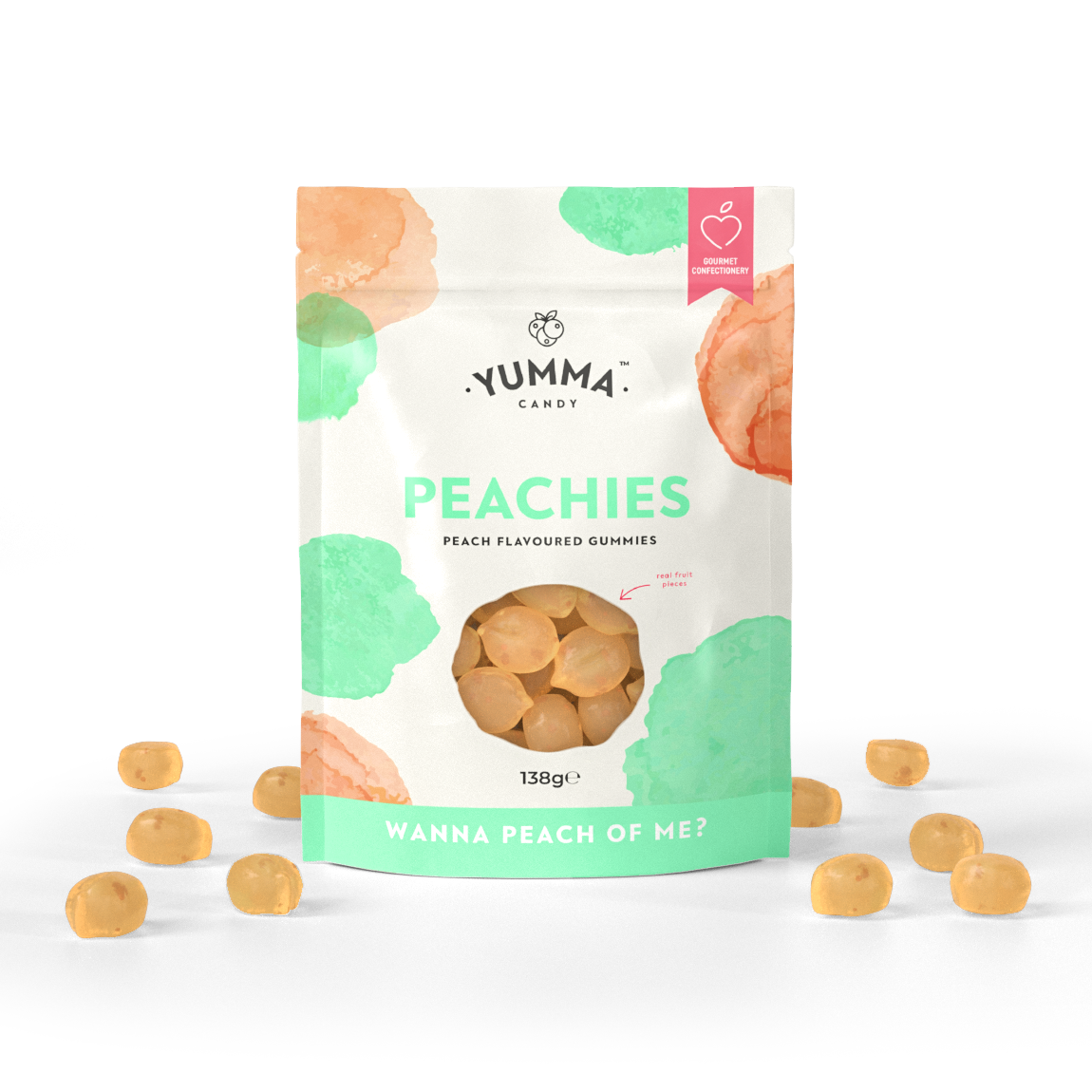 ?? PEACHIES SWEETS: Our Peachies are the bittiest of sizes but boy do they pack a punch. Bite into these juicy gummies and be prepared for a flavour explosion!
?? REAL FRUIT PIECES & JUICE: These golden nuggets contain both real pieces of fruit and real fruit juice from peaches, giving them their authentic taste. Each Peachie is made up of 7% fruit pieces and 7% fruit juice.
?? GLUTEN FREE: All our sweets are naturally gluten-free. We're grateful that this is possible without making any compromise on flavour or experience.
?? SUSTAINABLE PALM OIL: We are proud to use only sustainable sources of palm oil in our products.
#ITSYUMMA: We're building this brand with the motive to re-define the sweets aisle. We think you'll agree on the first bite!