Yumma Candy - Yumma Cups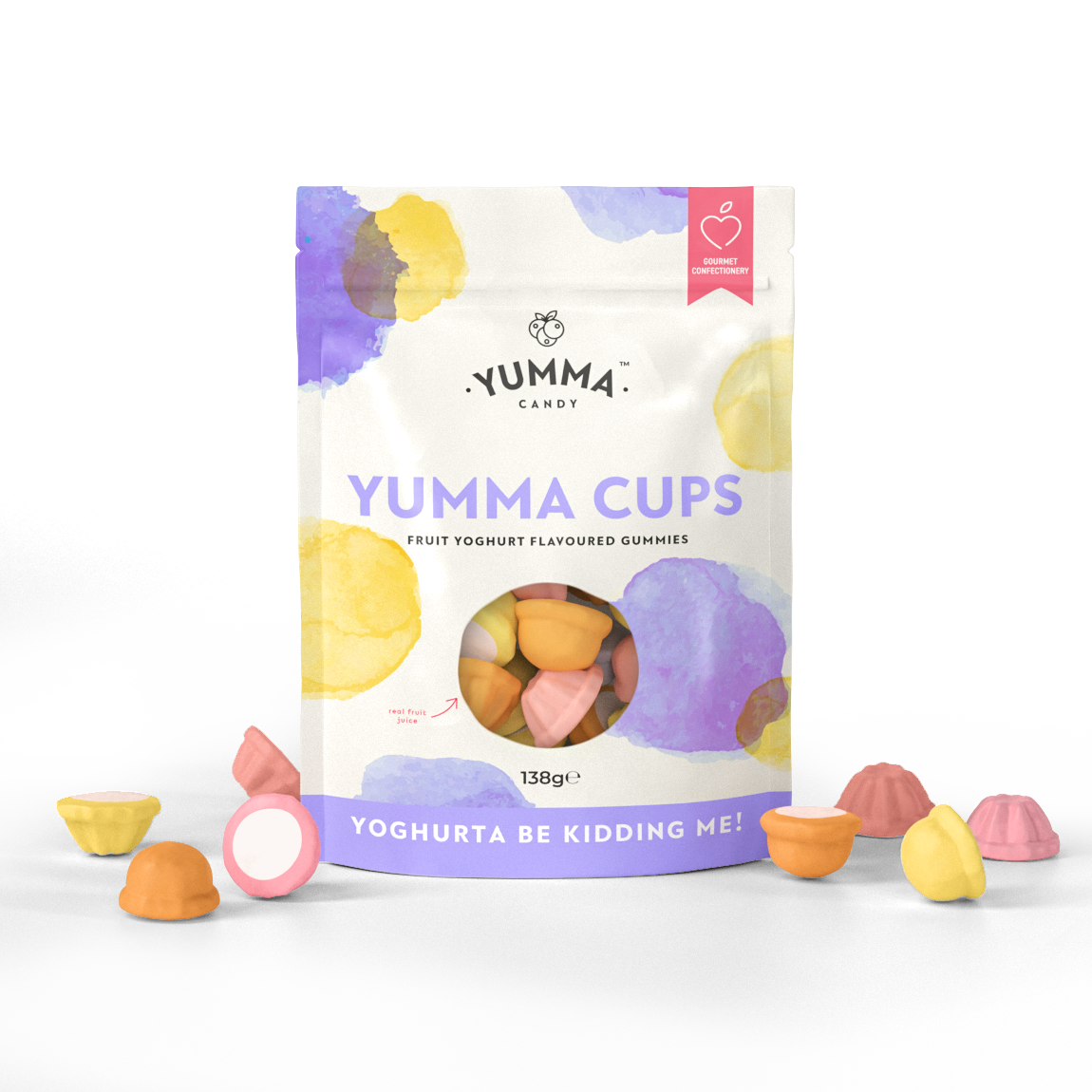 ?????? YUMMA CUPS SWEETS: The iconic Yumma Cups are our signature gummies. Shaped like miniature cupcakes, each pastel delight is one of four irresistible yoghurt flavours; apricot, cherry, elderberry and lemon.
?? REAL FRUIT JUICE: These rich and creamy bites contain real fruit juice, giving them their authentic taste.
?? GLUTEN FREE: All our sweets are gluten free, from the raw ingredients right up to the facility they're packed in. We're grateful that this is possible without making any compromise on flavour and experience.
?? SUSTAINABLE PALM OIL: Our journey towards being palm oil free, you've go to start somewhere and that's why we've opted for a sustainable source of it.