Yupanqui Pepper BLACK IMPERIAL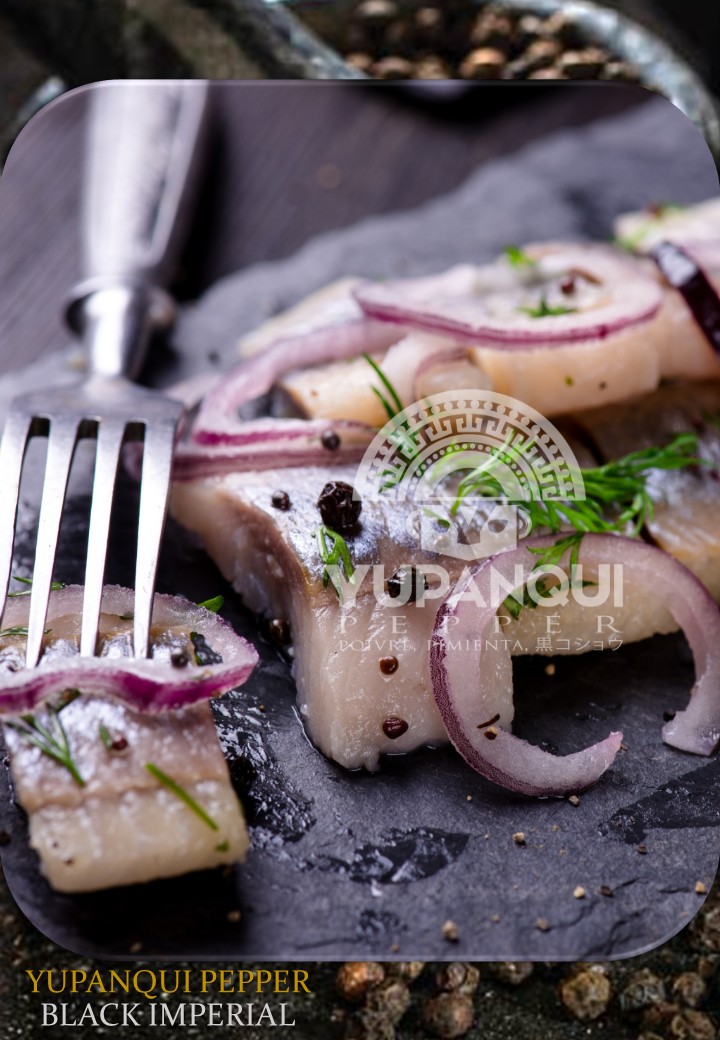 BLACK Yupanqui Pepper, Ultra Premium (grain)
Grinders 100g. / 3.5oz.
Dispenser Bags (Valve) 500g. / 17.6oz.
BLACK IMPERIAL Is a special treasure. We cultivate it faithfully following our ancestral traditions.
Only few peppers in the world manage to be recognized as the finest.
The Yupanqui Pepper annually obtains one of the highest concentration levels of piperine and essential oils, definitely an artisan grain of the highest level.
Tips: Extremely versatile, it enhances the flavor of any fresh, fried, aged, baked preparation, etc., it combines with everything. It's wonderful if it's used whole in preparations that need a longer cooking time in order to extract all its intensity such as broths, stews... Perfect companion for fish rich in omega3 such as salmon, sardines, tuna, mackerel, anchovies, trout, grouper, hake etc. Ideal in all sauce or pasta, mature cheeses, pates.
A culinary wonder.
-Salads
-Cheese
-Soups, Stews
-BBQ, Grill
-Red meat
-Fish