Yupanqui Pepper MAGNUS WAYLLA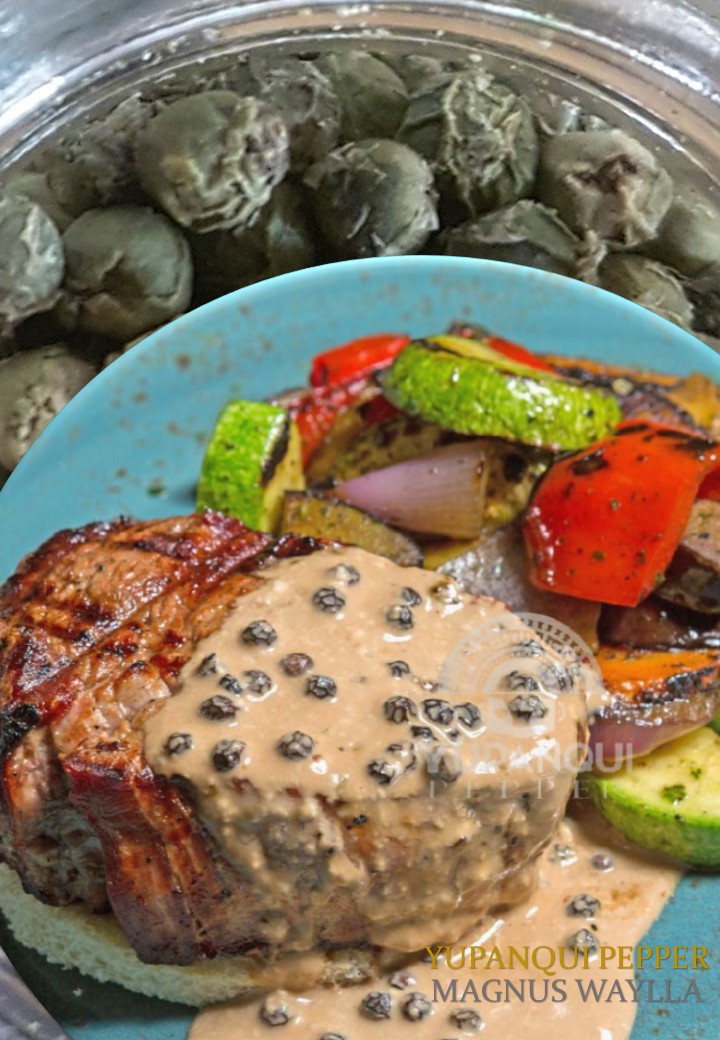 GREEN Yupanqui pepper,
GREAT FAMILY RESERVE (GRAIN)
Grinders 85g. / 2.9oz.
Dispenser Bags (Valve) 250g. / 8.8oz.
In the Magnus Waylla we achieved a maximum complexity that ends in a grain fully developed internally, hence its complex personality, potently fruity and herbaceous at the same time. An achievement of the Yupanqui family.
Peppercorn Sommelier
Intensity grade 5 to 6. Fruity notes that evoke certain fruits such as lime, and herbal notes that evoke eucalyptus and mint. The combination of its shell and heart at the moment of breaking in the mouth generates sweet sensations but with spicy notes that explode only to stabilize and leave a lastingly fresh
and scented sensation.
TIPS

-Salads
-Cheese
-Pork
-Poultry, white meat
-Fish
-Desserts
-WINE, CocktailS