Yupanqui Pepper MAGNUS YURAK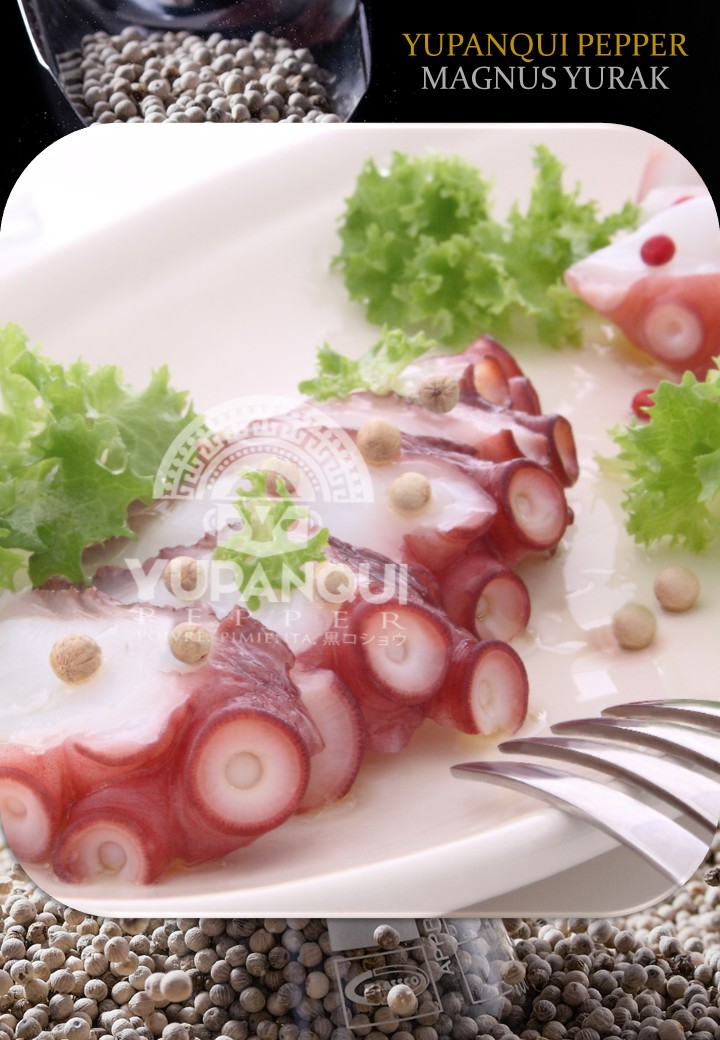 WHITE Yupanqui peppercorns
GREAT FAMILY RESERVE (GRAIN)
Grinders 100g. / 3.5oz.
Dispenser Bags (Valve) 250g. / 8.8oz.
The MAGNUS YURAK reserve (Yurak translates to white in Kichwa) is elaborated mixing ancestral traditions with unique methods and techniques that the Yupanqui family has managed to innovate through three decades of constant experimentation. The Yurak is achieved after harvesting the white premium, we wait for 8 more days until the bunches are in a unique state of maturation, before they fall to the ground, we pressure wash the selected mother plants with sea breeze and rain water we collect during rainy nights and we inmediately harvest all suitable bunches. They go through a curing process in these waters in our mashing barrels only to get done during the days of the new moon until the end of the crescent moon.
Peppercorn Sommelier: Intensity 7. Notes of tropical humid forest, mint, almonds and eucalyptus. It also has reminiscences of old wood, spearmint and subtile notes of sea breeze. When it´s taken in a handful its surface has a totally velvety texture and generates a sensation of maximun freshness that invites you to treat it like a special candy.
TIPS:
-Salads
-Cheese
-Soups,stews
-Fish
-Seafood