Yupanqui Pepper OPUSh16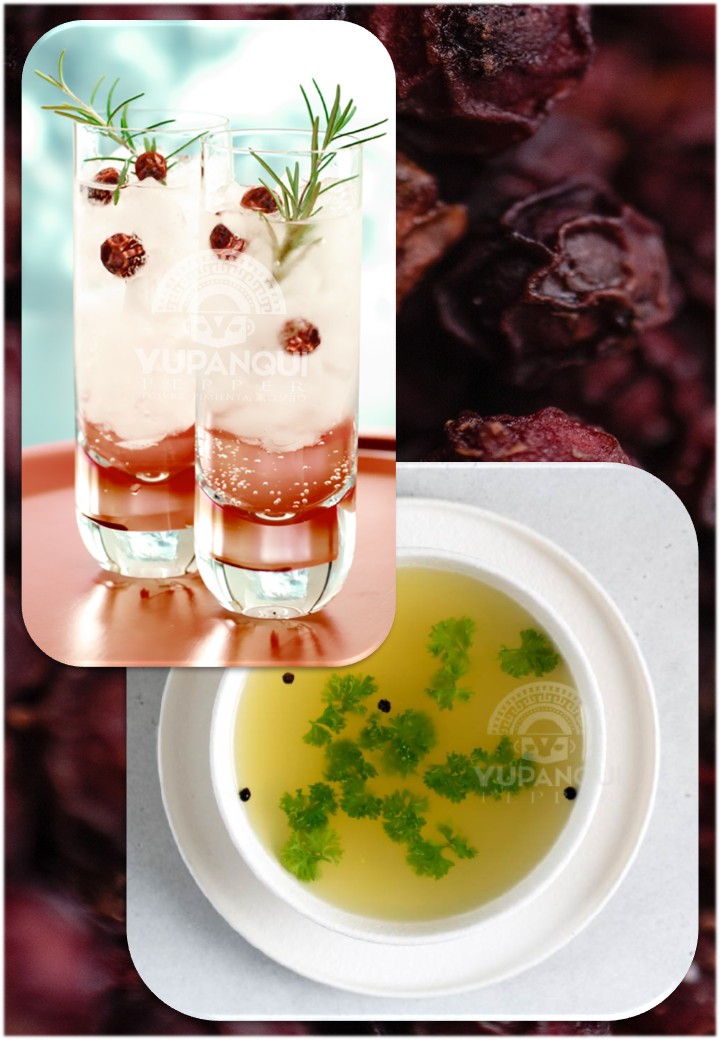 BURGUNDY Yupanqui PEPPER,
GREAT FAMILY RESERVE (Grain)
Grinders 100g. / 3.5oz.
Dispenser Bags (Valve) 250g. / 8.8oz
OPUS grains must be collected with extreme care and patience to avoid the shell to be destroyed in the hands.
They're exclusively harvested in pouring rain at sunset, always after 16:00 hours and we only collect a few (sometimes once per plant) specifically the ones that are about to fall the next dawn and always at the rythm of Bach & Vivaldi.
Peppercorn Sommelier: Intensity 9. A grain of extreme elegance and quality. We find a very subtle and soft sweetnes with notes of panela, candied fruits and milk caramel. It also has subtle notes of coffe and baked apples while in the mouth traces of pineapple peel appear in crescendo.
TIPS:

-Wine

-Cheese
-BBQ
-Poultry
-Seafood, fish
-Cocktails
-Coffee
-Chocolate