Yupanqui Pepper RAIMY#4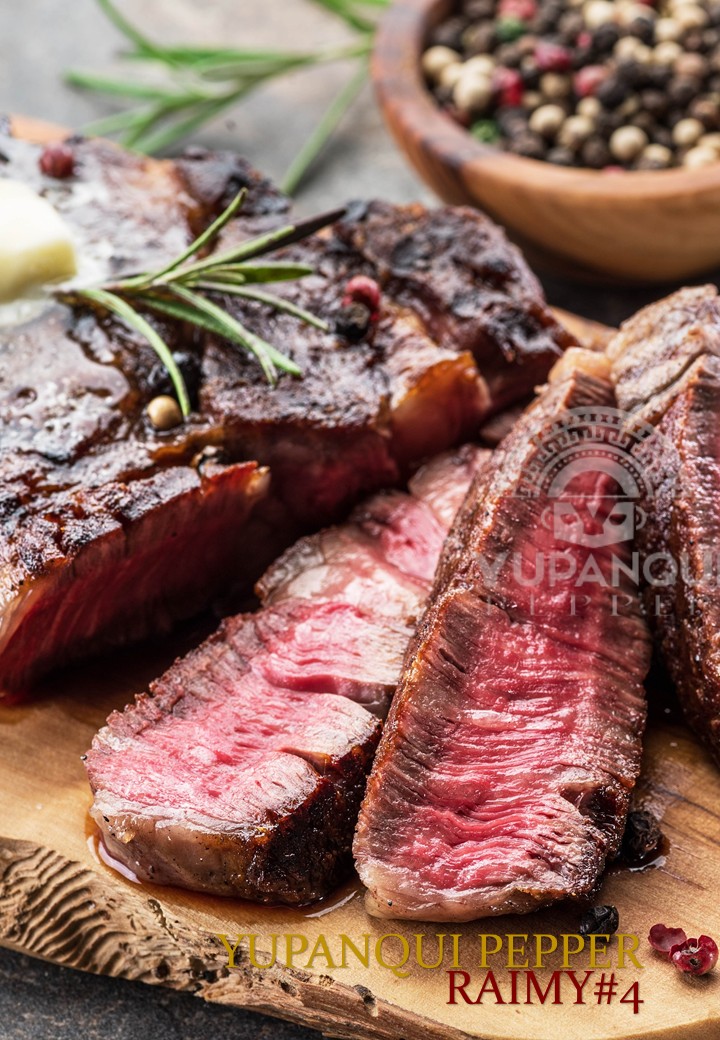 Mix of 7 peppers: burgundy, red, white, yellow, orange, green and black
Grinder 100g. / 3.5oz.
Dispenser bags (Valve) 400g. / 14.1oz.
RAIMY#4 Is a special melange, perfectly balanced from our harvest of 7 Premium peppercorns +burgundy +red +white +yellow +orange +green +black.
A combination created to stimulate the sensesd, mainly sight, taste and smell. Each color goes through a different process in our orchards.
We take exactly proportionate parts of each one to form this blend sui generis.
Tips: This colorful mix will create a spectacularly cheerful and positive visual effect in any dish, this blend is so versatile that it is only a matter of imagination, for example in grilled vegetables, fish, white meat poultry.
In cooking recommended always at the moment of culmination of the dish to obtain maximum pungency.
When serving always add the whole grain, just the visual impact it brings to the dish immediately generates the curiosity of the diner.
-Seafood, fish
-Red meat
-Pork
-Salads
-Soups, stews
-BBQ, grill
-White meat poultry