Yupanqui Pepper WHITE PREMIUM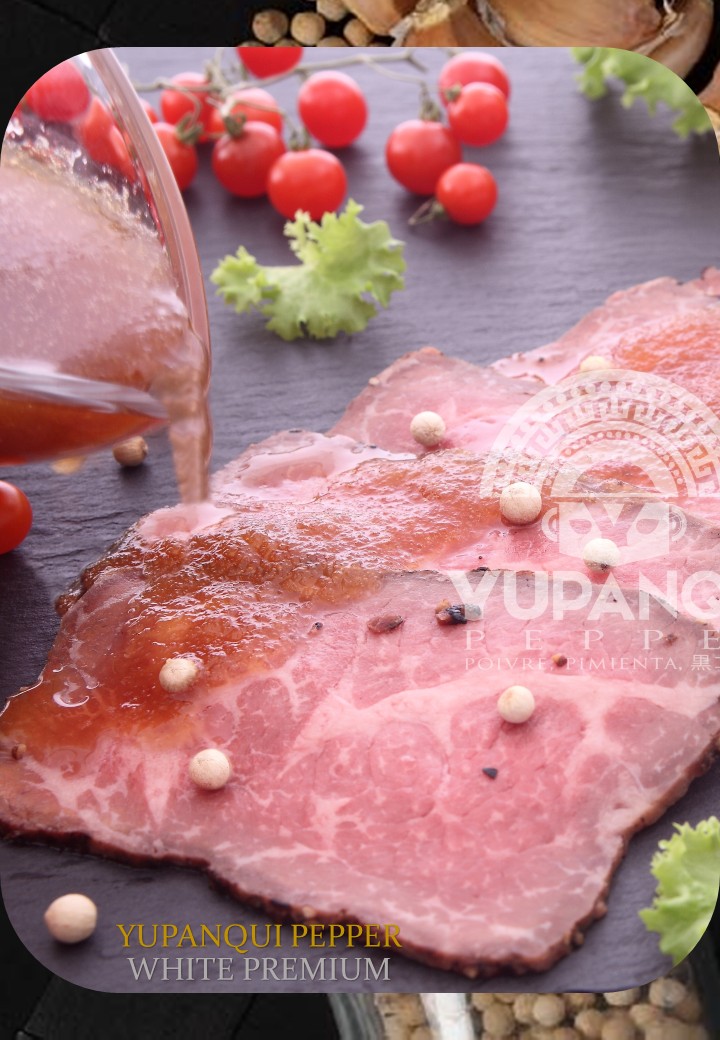 WHITE Yupanqui Pepper, Ultra Premium (grain)
Grinders 100g. / 3.5oz.
Dispenser Bags (Valve) 500g. / 17.6oz.


Peppercorn Sommelier: Rated Intensity Grade 8. Elegant and well-formed grain that invites to be tasted. The Yupanqui white pepper has a sweet mint perfume and also aromas of boreal forests and anise that impacts at the moment of tasting. We distinguish notes of shell of tropical fruits, wet earth and wood, as well as shell of almonds, pecans and also freshly ground walnuts.
Tips & Ideas: All fresh or steamed vegetables and rice are enhanced with Yupanqui Pepper® White Reserve or Premium, either in salads or in cooking, always at the end of it if it's milled or at the beginning of the cooking if it's used whole. Use it in any sauce, pasta or dough in which we seek intensity without "staining" with colors or pieces of shell of the other peppercorns, mainly for perfect visual presentation. It can be used to reduce the use of salt as it balances the dish subtly. Typical and indispensable in Béchamel, light sauces, mayonnaise, creamy sauces and soups. Ideal for seafood, especially shells, mussels, clams, oysters, fish, shrimp, crabs, white meats and poultry, it combines wonderfully with cream, custards,
butter and its derivatives.
-Salads
-Cheese
-Soups, stews
-White meat poultry
-Fish, seafood