Z40 Adapt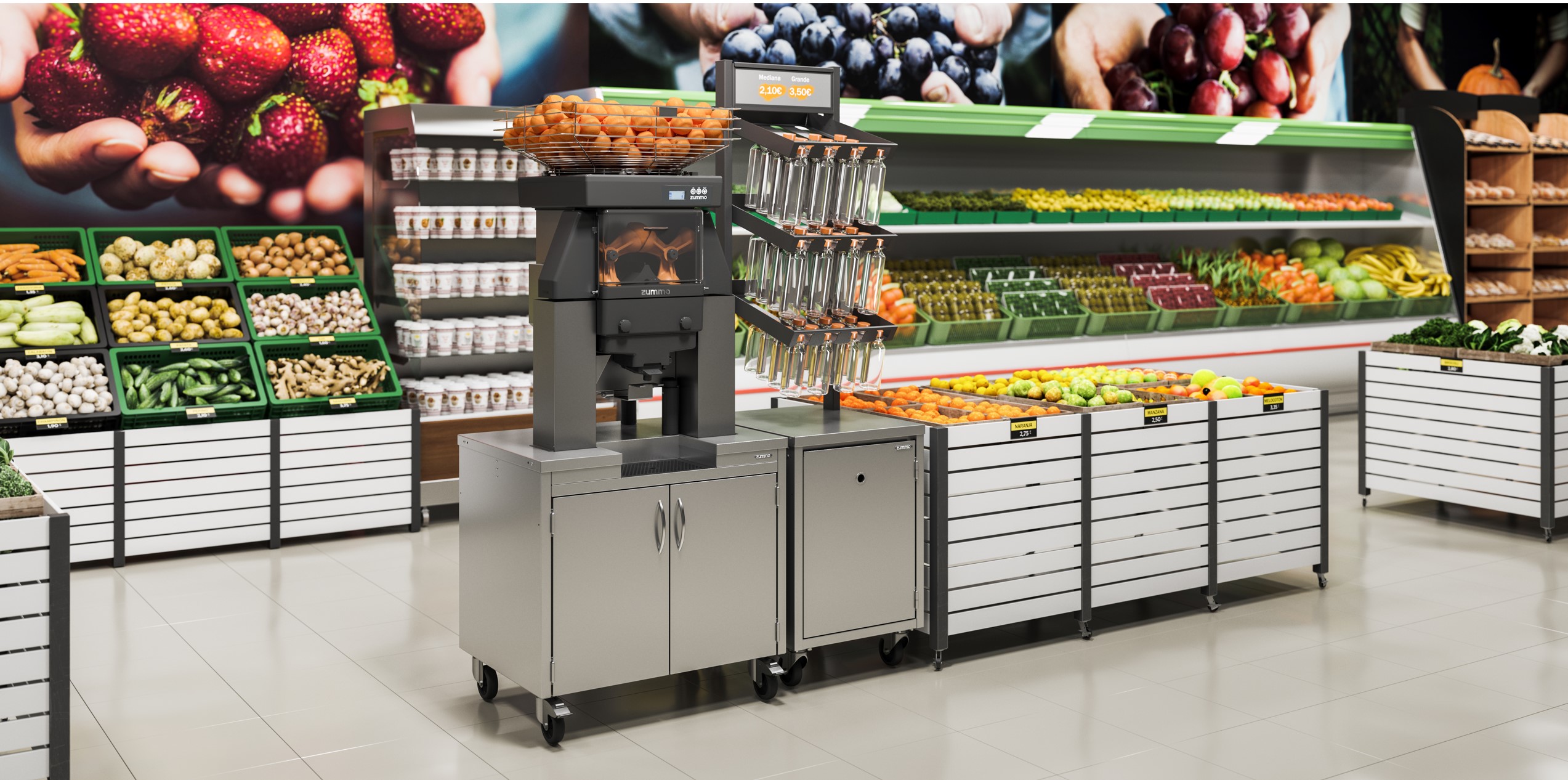 Maximum performance for continuous service.
With this concept, the specific needs of supermarkets and department stores are covered. Its great squeezing speed and its wide range of compatible calibers, make this model the right option for the optimal squeezing of oranges of any size.
This is your solution if:
You squeeze oranges of different varieties and variable caliber
You are looking for some flexibility in the squeezing, with the possibility of squeezing other fruits such as pomegranates, tangerines, grapefruits, etc.