01 Dec 2021
World Food Innovation Awards 2022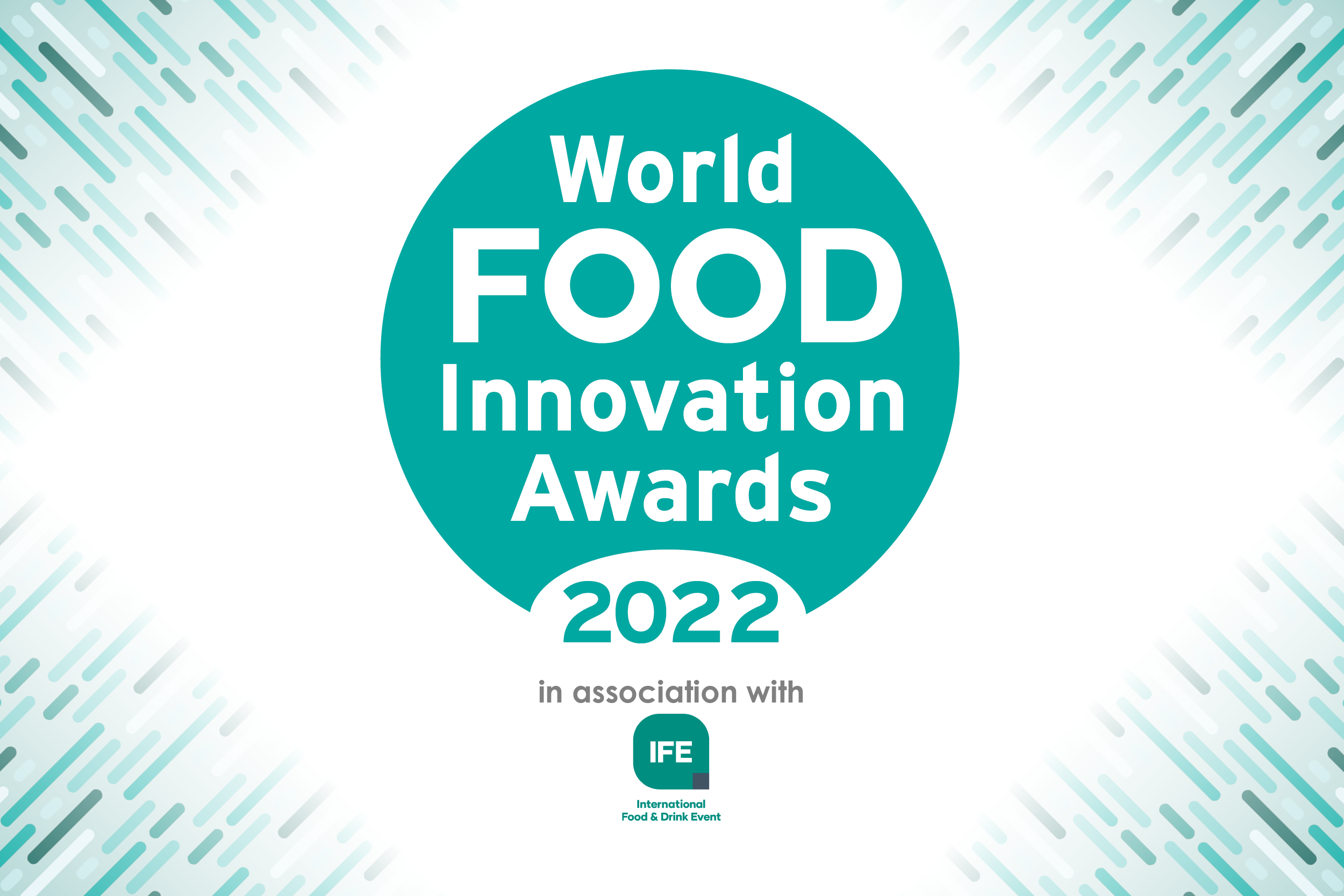 IFE partners with FoodBev Media for 8th World Food Innovation Awards
IFE, International Food & Drink Event is once again supporting the World Food Innovation Awards, which have opened for entries.
Now in their eighth year, the World Food Innovation Awards, run by FoodBev Media, are dedicated to celebrating excellence and innovation from the global food & beverage industry.
There are 25 awards to be won in categories ranging from product, packaging and technology innovations, brand excellence messages and sustainability. Start-ups, challenger brands and more established brands are all invited to enter their recent innovations.
Entrants can save £55 with the early bird discount by entering before 24 December, and with the small business rate option the World Food Innovation Awards are accessible for companies of all sizes.
After a virtual edition in 2021, next year will see a return to the traditional live awards ceremony, with the winners of each award unveiled during IFE, making this a great opportunity for suppliers to highlight their brand and successes at the event.
FoodBev Media's Marketing Manager, Matthew Rushton, said: "Despite the challenges we've faced recently, last year's special digital World Food Innovation Awards were exceptional and the standards were raised once again by the entries. With that being said, we cannot be happier to be returning to IFE in March, and celebrate the finalists and winners once again with you all, in person."
"If the quality of the 2021 entries are anything to go by, this year's World Food Innovation Awards are going to be even more exciting, competitive and ground-breaking than ever. In a time when the world is looking at the food & beverage industry to be innovative and offer excellence in quality and assurance, now is the time for you to celebrate what makes your brands, your products and services unique!"
Philippa Christer, IFE Event Manager, added: "We're delighted to be supporting the World Food Innovation Awards and celebrating the products and brands at the forefront of innovation in the industry."
The deadline for entries is 4 February 2022. Find out more about the World Food Innovation Awards here.