Fruit Puree Pieces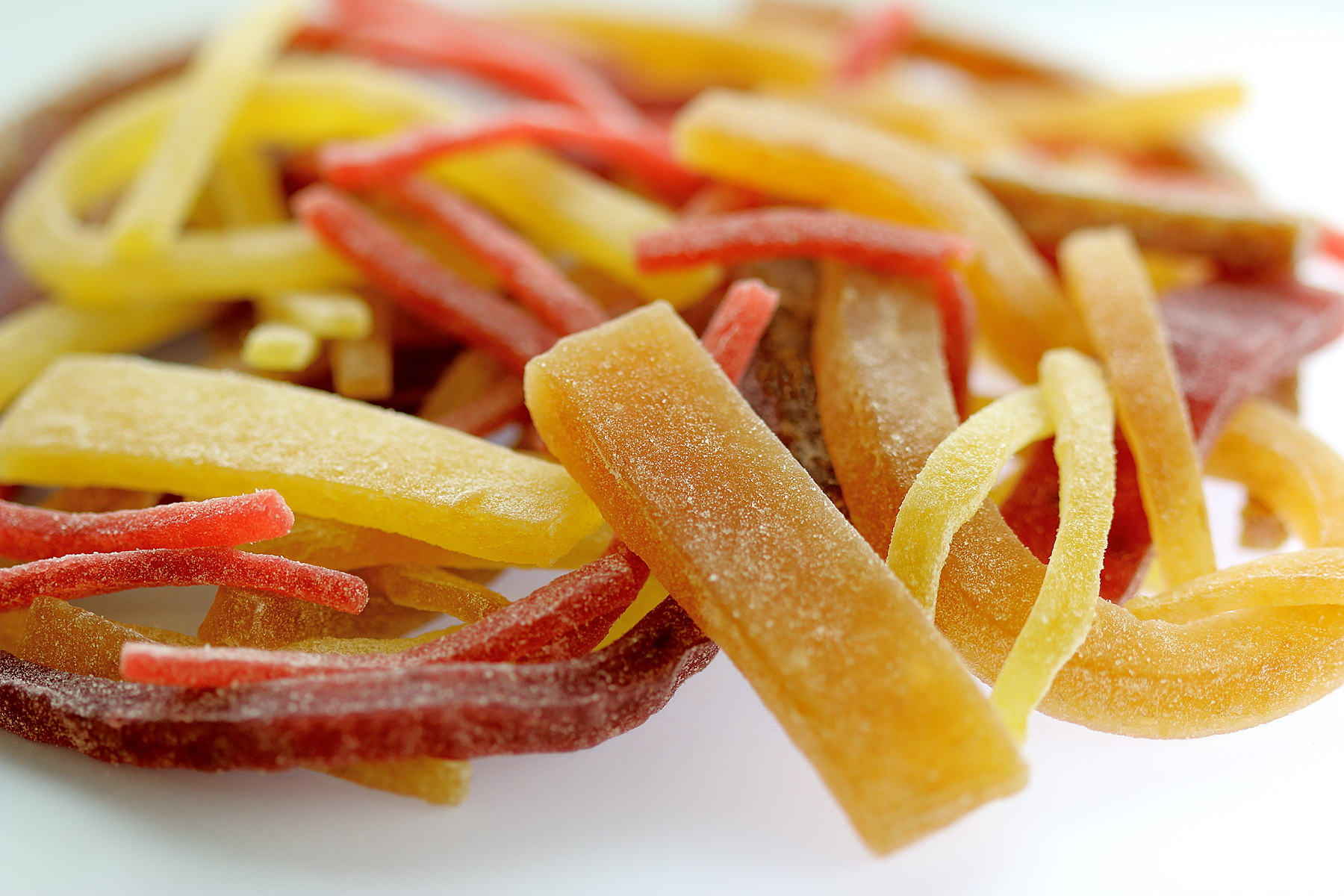 Fruit puree pieces are obtained by mashing the fruits, drying them, and cutting them in different sizes according to customer preferences.
100 g of fruit puree pieces contain vitamins, minerals, and nutrients equivalent to approximately 400 g of fresh fruit. Our products do not contain any artifical colorant, flavor, or preservatives.
Depending on your needs and preferences, our recipes can be enriched with protein, fiber, vegetable & fruit mix or popular products such as chia, quinoa and cinnamon.
Fruit puree pieces available in cubes, strings, sticks, leather and macaroni shapes.