ACCESS THE LARGEST GROUP OF FOOD & DRINK BUYERS IN THE UK
IFE, International Food & Drink Event, brings together more food & drink buyers and suppliers than any other UK event. With a legacy of over 40 years, IFE continues to be the largest and most successful product sourcing platform for senior buyers from across the retail, wholesale, distribution, import & export, and foodservice sectors; all of whom are looking to meet suppliers face-to-face, sample the latest products and place orders with suppliers.
IFE is co-located with IFE Manufacturing, Hotel, Restaurant & Catering, and The Pub Show.
Exhibiting at IFE 2023 provides a unique opportunity to: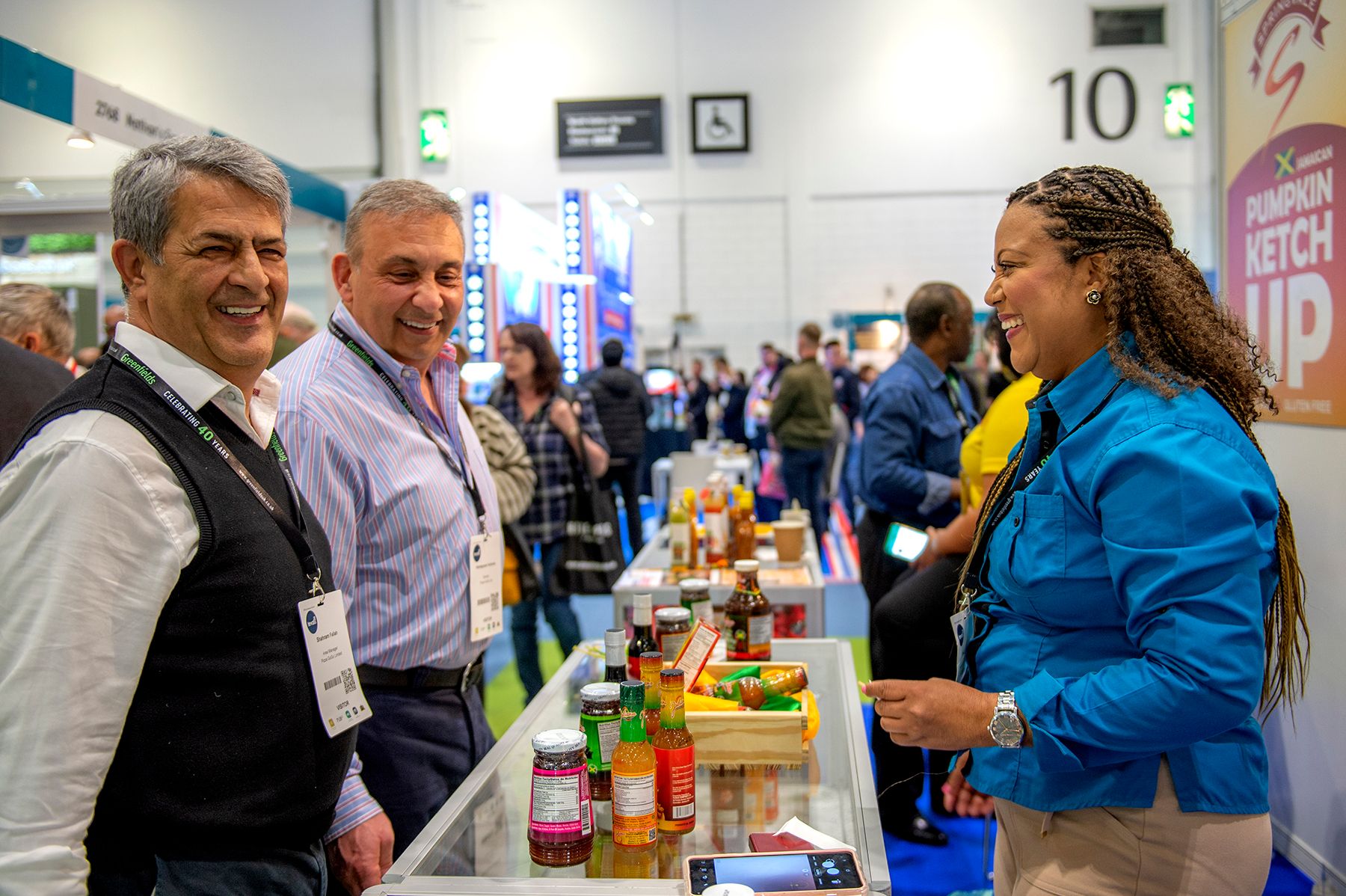 Showcase your products to a quality audience of 25,000 UK and international buyers
Create brand awareness and position your business and products alongside the latest trends in the food and drink sector
IFE's action-packed show floor, and focused buying audience with a collective spend of £28.8bn, makes IFE an event you don't want to miss
Interact and engage with key buyers with serious purchasing authority across the three-day event
Generate new business opportunities and nurture existing relationships
Keep up-to-date with the latest trends
Gain maximum exposure by leveraging our digital offering, IFE Connects and engage with buyers 365 days a year
We've been really happy with the show, it's been really well orgnised and the public have been very interested in our product, and it's a serious show and brings good results. It's been a good investment of our money and we'll be returning next year.

It's the first time we've exhibited here at IFE. It's definitely surpassed our expectations, we've met some great distributors/retailers/wholesalers and a really interesting mix of people from the UK and abroad. We had some objectives for the event and we've over-achieved those so we're very pleased with the event and we're looking forward to coming back next year.

We've been delighted with the show, it's our first show for two and a half years and there have been loads of visitors to our stand and the stand position was brilliant. We've enjoyed being in the Speciality Food section among brands similar to ourselves.

IFE 2022 was one of the best trade shows that we have exhibited at. The number, variety, and quality of the leads that we generated surpassed all expectations; now the real work starts. You hope that you will pick up one or two quality customers from a trade show but we are confident that we will exceed this number several times over. We had no hesitation in booking for IFE 2023.

We've really enjoyed being at the show for the past three days. it's been awesome to be here and be in touch with some packaging guys and some retailers. It's fabulous to connect with people from so many different industries and to be exploring further industries in export and in the UK. We've had a great location, everyone's been really helpful, it's been awesome.
VISITORS THAT JOINED US AT IFE 2022 INCLUDES BUYERS FROM...