In 2019, the UK market saw a huge increase in product development, with nearly 25% of all new products being labelled as vegan. This trend has not only continued, but has since increased, driven primarily by the ever more conscious and flexitarian consumer. This show section is dedicated to highlighting the exciting and extensive range of plant-based and vegan products in the market.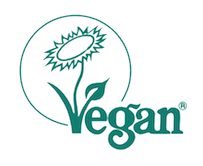 Launched in partnership with The Vegan Society, we will provide a platform for suppliers to showcase their products, provide tastings of exciting new flavours and innovative meat-free alternatives, and network with buyers searching for unique, inspiring plant-based & vegan products to keep their business ahead of the curve.
Increase the visibility of your vegan products, with 30 years of expertise of the Vegan Society's Vegan Trademark. To find out more on how to apply, click here.