The vegan and plant-based trend has been booming in the number of consumers eating meat-free food with a 400% increase over the last two years in the UK. This growth has largely been driven by the flexitarian movement as well as an increased interest in personal health and the environmental impact of meat production.
92% of plant-based meals are being eaten by consumers who don't associate themselves with being vegan. This growth in the meat-free food sector shows an incredible amount of promise for commercial opportunities and growth.
The Vegan and Plant-Based Section at IFE is in partnership with The Vegan Society who will be on hand to answer any questions suppliers may have around the trademark or working with the Society.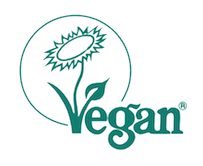 Get in touch today to secure your stand
*Stats taken from TalkWalker & Truly Experiences